Bristol law firm Barcan+Kirby has strengthened its team with the appointment of four trainee solicitors.
Amy Reeves, Alicia Perry-Watts, Hevy Khalil and Stephen Biggs have now started their training contracts with the firm.
Alicia and Hevy, who started their careers as paralegals with Barcan+Kirby, have taken their first seats in family and dispute resolution respectively.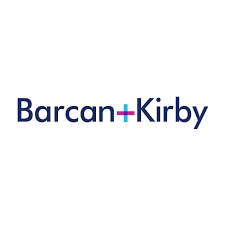 Stephen and Amy are both new to the firm. Stephen completed his LPC (legal practice course) at Cardiff University while Amy has spent the past four years working in probate for Co-op Legal Services.
The four will each have to undertake four seats. The firm's array of services – ranging from conveyancing to company commercial and contentious probate – will allow them to shadow senior solicitors with a variety of specialisms and turn their hands to a wide array of legal tasks.
They will also move between the firm's six offices in Bristol and South Gloucestershire, allowing them to develop their client-handling skills through exposure to the firm's varied client base.
Barcan+Kirby had a record number of applications for its training contracts this year due an overhaul of its recruitment process. Next year it will host a trainee event in person for prospective trainees.
Barcan+Kirby managing partner Bill Willcocks said: "Congratulations to Alicia, Hevy, Stephen and Amy on their appointments as trainee solicitors.
"Our training programme provides them with a strong foundation on which to build a career in the legal profession and is such an integral part of the firm's overall success.
"Trainees are given an advanced level of responsibility and provided with an opportunity to work on real case work for real clients from the outset.
"We look forward to supporting them in their development over the next two years."
Barcan+Kirby provides legal advice and guidance to individuals and businesses across the South West and nationally from its offices in Queen Square, Bedminster, Bishopston, Clifton, Kingswood and Thornbury.
Pictured, below, from left: Amy Reeves, Hevy Khalil, Alicia Perry-Watts and Stephen Biggs