Whitechurch Securities, the Bristol-based wealth management boutique, has appointed environmental specialist Dr Daniel Say to support and develop its environmental, social, and governance (ESG) investment offering.
Whitechurch has run successful ethical portfolios since 2016 and recently launched a 'responsible dynamic' range.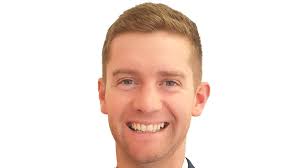 Daniel, pictured, was previously an academic at the University of Bristol and holds a first-class master's degree in chemistry and a Ph.D. in atmospheric chemistry.
He has joined Whitechurch as an investor relations specialist to work both at company and portfolio level.
In his previous role as a research associate, he spent four years working with the government on accurate reporting of national greenhouse gas emissions.
Daniel said: "I'm delighted to have joined Whitechurch, a company with a proven track record in responsible investment.
"I'm looking forward to incorporating a science-based approach both to the Whitechurch ethical investment strategy and the way in which we conduct ourselves as a business.
"In doing so, we can create a positive impact for our clients and the environment."
Whitechurch Securities investment director Amanda Tovey added: "As climate change and its reporting within portfolios comes into focus as we move towards COP26 and with the expansion of the ESG offering at Whitechurch I am delighted we have recruited someone of Daniel's calibre to work with us in this area."
Privately owned Whitechurch was established in 1982 and has been providing discretionary fund management (DFM) solutions to private individuals, trusts, charities and small businesses since 1990.
It has more than 5,000 DFM clients and assets under management of £404m.
It was short-listed as ESG Investor of the Year at last year's Business Green Leaders Awards.