Bristol's Commission on Race Equality (CoRE) has appointed Museji Takolia CBE as its new independent chair to take forward the city's aspirations in furthering race equality and inclusion.
Museji, pictured, was appointed by a recruitment panel which included Bristol deputy mayor and cabinet member for children services, education and equalities Asher Craig and the vice-chair of CoRE Margaret Simmons-Bird, former director of education for Bath & North East Somerset Council.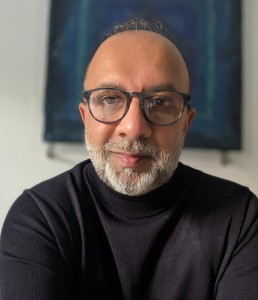 The panel said Museji would bring a breadth of leadership experience across a range of public services to the unpaid role.
He has replaced historian and Professor of the History of Slavery at the University of Bristol Olivette Otele, pictured below, who had chaired CoRE since June last year.
Museji set up the first ever Equality Unit at Bristol City Council and was appointed chair of the Pensions Advisory Committee by the Secretary of State for Works and Pensions in 2016. Previous to this he was a senior civil servant.
He also chaired the Wye Valley NHS Trust, where he tasked with leading it out of special measures.
Mayor of Bristol Marvin Rees established CoRE as a mayoral commission in 2018 – sitting alongside the Women's Commission and newly-established Disability Equality Commission – in a move that placed his aspirations for a fairer and more equitable city for all ethnic minorities at the centre of his plans.
It followed a damning report by race equality think tank the Runnymede Trust the previous year that stated: "Ethnic minorities in Bristol experience greater disadvantage than in England and Wales as a whole in education and employment and this is particularly so for Black African people". 

Mayor Rees said: "Together with city leaders from Bristol's minority ethnic communities, the commission is working hard to challenge the structural inequalities experienced by these residents in the city.
"I very much welcome the insight and leadership he has to offer."I would like to thank Museji's predecessor Professor Olivette Otele, whose leadership of the commission has provided pathways to better understand how race equality across the city manifests and is redressed."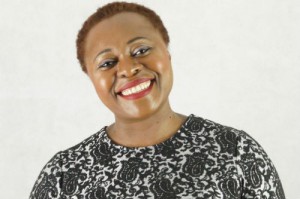 Cllr Craig added: "I'm really pleased to have appointed Museji Takolia to the role of chair. He brings significant public policy experience in education, employment and health areas and has a track record of identifying and making radical, systemic change."
Museji said there were a few leaders in politics and business in the UK for whom it was "quite simply a privilege to serve. Mayor Marvin Rees is one of them".
He added: "His leadership has captured a mood of a nation healing from the scars of our past and has rightly drawn in international attention.
"On historic events like the Black Lives Matter protests, his voice has transcended traditional party politics and he, with Deputy Mayor Asher Craig, has led with calm dignity, poise and focussed efforts on effecting positive change.
"I am honoured that they have placed their confidence in me. Our task now as a commission is to build a lasting legacy, to create the space for a conversation about how the city heals and recovers from those events and a pandemic, with a brighter future where everyone feels included.
"This is therefore a shared endeavour. One where I call on the leadership of others within and beyond the city to be as bold in their vision and actions as the Mayor, so we help every citizen of Bristol achieve their potential, irrespective of the pigment of their skin, their religion, national or ethnic backgrounds."