Legendary Bristol music venue Bierkeller, which closed three years ago, is to be given a new lease of life as a creative industries college.
Independent college group Access Creative College (ACC) is to resurrect the All Saints Street building as a £4.5m state-of-the-art events and education space – phase two of its Bristol campus development, which opened next door in 2019.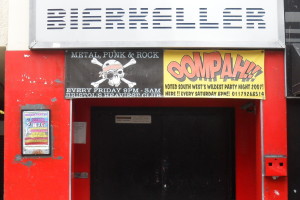 In its day Bierkeller hosted such acts as Arctic Monkeys, The Fall and The Stone Roses while Nirvana kicked off their Nevermind UK tour at the venue.
ACC will redevelop the 13,000 sq ft building – which has stood empty since February 2018 – with cutting-edge sound facilities and classrooms for its range of creative courses, more than doubling the floor space of its Bristol Campus, as it looks to develop the talent and skills that are vital to the future growth of the creative industries in the city.
Access Creative College Bristol centre manager Mark Smithers said: "Bristol has a rich heritage of creativity and it is an exciting place to be teaching the next generation of digital and arts professionals.
"As we break through into the former Bierkeller site next door, it will soon be home to some of UK's leading creatives of tomorrow as we bring it back to life as an education and state-of-the-art events space."
Facilities will include an events space and stage, a reception area, pictured, a music studio and production pods where students will be able to mix music, create podcasts and record video and sound.
There will also be a range of classrooms equipped with all the latest tech as well as a number of breakout spaces and student collaboration areas.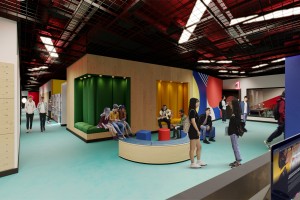 Mark added: "As an organisation we have been in Bristol for the best part of two decades now. The opening of the first phase of our city centre campus meant we could expand our offering to students, providing a broader range of courses with cutting edge facilities for the very best learning experience.
"We couldn't be happier to now take that to the next stage with this new development."
The £5m phase one of Access Creative College's digital and games campus has since rolled out a range of courses, including esports management, creative computing, software development, games art, games technology, film, video & photography and graphic & digital design, since it opened in March 2109.
ACC was Bristol's first college with a sole focus on the creative industries and previously operated from its campus in Hengrove for more than 18 years.
Artist development, music technology & production and vocal artist courses, which were previously run from the South Bristol site, will now be brought into the main campus in the city centre, where its new facilities will play a pivotal role in skills development.