Bristol-headquartered national law firm Burges Salmon has recruited Martin Cook as its new head of fintech, describing him as a sector heavyweight.
Joining as a director, Martin, pictured, will sit in the firm's funds and financial regulation team, working closely with colleagues in its financial services sector and technology & communications groups.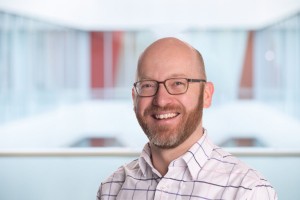 He has held a range of senior roles in major businesses, including most recently as general counsel and group company secretary at WorldRemit, the international payments business that provides money transfer services to more than 130 countries.
He has also been global head of legal and regulatory at Funding Circle, deputy general counsel at Wonga Group and senior legal adviser at Royal Mail. Before working in-house, he was a senior associate at law firms Travers Smith and Slaughter and May.
With his strong experience of working in, and for, customer-focused and technology-driven regulated businesses, Martin was also a founding member of the government-established FinTech Delivery Panel, which is a combination of leading UK-based fintech start-ups, scale-ups and financial services institutions.
Martin said: "I am hugely excited to be joining Burges Salmon's highly regarded funds and financial regulation team. With a focus on building the firm's fintech practice, I am looking forward to working alongside the wide range of highly experienced lawyers at Burges Salmon.
"I am also enthusiastic about building relationships with the firm's impressive range of existing fintech, technology and financial services clients and working with other participants across these sectors in the future."
Burges Salmon head of corporate Nick Graves said fintech and financial services were important growth areas for the firm, so the team were excited to welcome a lawyer of Martin's calibre.
"Martin has spent many years working for a variety of technology and fintech organisations, so he has a genuine understanding of the types of issues that in-house teams in these sectors face on a daily basis," he said.
Burges Salmon employs more than 800 people in its Bristol HQ and London office along with a base in Edinburgh, which it launched around 18 months ago.
In December it opened an office in Dublin to ensure its intellectual property (IP) practice can continue to its work on EU trade marks following the end of the UK's Brexit transition period.