Full-service eCommerce firm PushON has opened an office in Bristol after recruiting the co-founder of one of the city's most-successful Magento agencies.
Tim Willis, former client services director of C3 Media, is now heading PushON's new office at Bristol's Runway East creative hub. 

PushON was founded in Manchester in 2005 by Simon Wharton and Roy Wilding, who had previously built up successful web development company VirtuAffinity.
They recognised a pressing need for quality web marketing in a field that was then becoming established. The agency has since grown to employ more than 30 staff and has a client list that includes Liverpool ONE, Hedges Direct, Herdy and HardSoft.
The new Bristol office is its third and follows on from the launch of a base in Edinburgh last November.
PushON said the appointment of Tim Willis, pictured, was part of a larger strategic plan involving a significantly increased level of investment across the agency.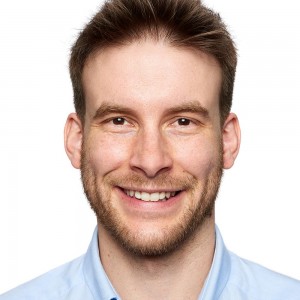 PushON business strategy director Simon Wharton said Tim brought a wealth of eCommerce knowledge and cutting-edge technology experience to PushON, having run his own Magento agency in Bristol for the past 11 years.
"After 11 years of cutting his teeth in the digital world, his knowledge of running an agency, developing people, working with innovative technology, and pushing clients to grow will be a key asset to the already well-established PushON brand, we are absolutely thrilled to have Tim on board.
"We have been planning a Bristol office for a couple of years as we feel the city has a great digital background in which to share our expertise," he said.
"It is also a great cultural fit for us and provides an excellent base in which to build our connections across the South West and Wales.
"With Tim at the helm, coupled with Edinburgh, we are extremely excited that we now have the talent and geographical presence to deliver the best digital solutions for clients."
Tim Willis added: "Bristol is a fantastic creative city which gives us a strong foundation on which to build our presence, with technology now the dominant sector.
"Not only do we want to win business here, and add to our already impressive client list, but we also want to share our knowledge of everything digital and eCommerce with the wider business community."
PushON is the latest in a series of Manchester-headquartered media firms to open a base in Bristol to tap into the city's vibrant creative sector.
Last year, long-established Manchester film and content production company The Gate launched its Bristol office while in 2018 placemaking PR agency Social Communications opened a base in the city.