Insolvency and restructuring firm Begbies Traynor has bolstered its senior team in Bristol with the appointment of a new partner.
Dan James, pictured, rejoins the firm having left in 2018 to work at the Bath office of regional accountants MHA Monahans as senior manager – business recovery and insolvency.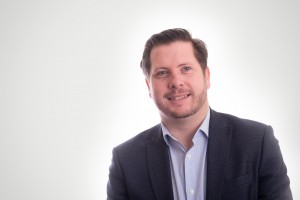 He has more than 20 years' insolvency and restructuring experience at some of the UK's accountancy firms – including KPMG and Grant Thornton in Bristol – and 11 years as an insolvency manager in Begbies Traynor's Bath office, during which he worked on a number of insolvency cases in a variety of sectors, including multi-million pound fraud investigations.
He will now be responsible for further expanding Begbies Traynor's range of advisory services to financially distressed businesses and individuals across the South West.
The move comes shortly after Begbies Traynor completed its acquisition of independent insolvency and forensic accountancy firm CVR Global, which had one of its seven UK offices in Bristol.
Dan said: "I'm joining Begbies Traynor at a time when our profession has a key role to play in helping businesses weather this financial storm, so that when the country emerges from the pandemic, companies have stable and lean financial foundations to build from.
"Having started my career in Bristol and then worked in Bath for over 20 years, I am acutely aware of the significant stress local business owners are currently facing.
"My immediate focus over the coming months will be helping businesses across the South West and beyond to adapt and survive by urging them to proactively plan for their futures – whether that is helping viable businesses that are currently hibernating to mitigate against future financial challenges or identifying the best insolvency or restructuring route to rescue distressed firms.
"What's more, with Chancellor Rishi Sunak deciding not to implement a previously predicted hike in Capital Gains Tax in his latest budget, we are likely to see a further demand from business owners nearing retirement who opt to voluntarily wind up their solvent business because of the uncertainty created by the pandemic."
Begbies Traynor regional managing partner Julie Palmer added: "Dan has unrivalled contacts and knowledge of the business community across the South West and we're delighted to see him return to Begbies.
"The next few months are going to be pivotal for UK plc – particularly in the hospitality, leisure and retail sectors, where businesses are fighting for survival and are in need of sound professional advice – and Dan will play a key role in advising clients across these areas and beyond."
Begbies Traynor provides business recovery, financial advisory and property services consultancies services from its network of 86 offices across the UK.