The corporate team at national law firm Foot Anstey has advised on two major deals for rapidly expanding managed service provider Air IT.
The acquisitions of MFG UK and Infinity IT Solutions are the latest in a string of takeovers by Nottingham-based Air IT, which provides a portfolio of IT support, communications, cyber security and business intelligence services.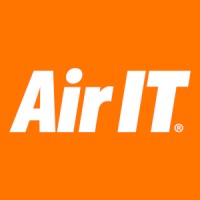 Foot Anstey, which has an office in Bristol, supported on all legal aspects of the deals, which were backed by existing Air IT investor August Equity with advice on the financial aspects provided by accountancy firm Grant Thornton.
Reading-based MFG UK is a managed IT, cyber security and communications specialist supporting team in the Thames Valley region while Uttoxeter-based Infinity IT Solutions provides clients with IT support and maintenance.
Following the deals, Air IT's headcount now stands at 270. They come after a number of previous acquisitions by Air IT in the past year, each supported by Foot Anstey, including Microtrading, Riverbank, Nexus GS, Concise Technologies and InfoTech.
Foot Anstey's team on the latest two acquisitions was led by managing associate Adam McKenna and solicitor Jack Harris, pictured.
Adam McKenna, pictured, said: "Air IT has a proven track record of successfully acquiring other managed service providers and IT companies and complementing their offerings with Air IT's own know-how.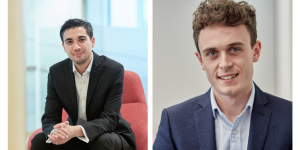 "Our advisers worked hand-in-hand with Air IT and its partners to deliver the desired outcome.
"We're incredibly proud to have worked with Air IT on these acquisitions, and to have stepped into the strategic adviser role in assisting Air IT in implementing its growth strategy through successful bolt on acquisitions."
Foot Anstey works with leading brands and individuals predominantly across seven key sectors – developers, energy & infrastructure, Islamic finance, private equity, private wealth, retail & consumer. As well as Bristol, it has offices in Exeter, London, Plymouth, Southampton, Taunton and Truro.