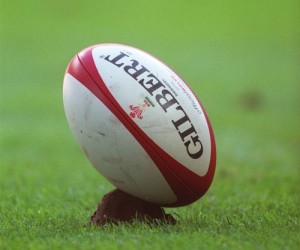 More than a third of South West bosses will bow to the inevitable and allow rugby-keen employees to work flexitime during the upcoming World Cup in New Zealand.
Interest in the competition, which begins on Friday and runs until October 23, is expected to be high. But nine in 10 UK bosses don't believe that it will have a knock on effect on staff productivity, with a third prepared to operate flexi-hours and 18% allowing staff to watch matches on the TV or listen to them on the radio at the workplace.
Employers in Scotland and Northern Ireland appear to be less flexible than their English counterparts.The statistics are drawn from the latest quarterly Business Barometer published by Close Invoice Finance.
Rob Harris, local head of Close Invoice Finance, said: "It seems companies are taking a proactive approach to handling big sporting events, allowing staff to come in a little later or finish earlier."
He added: "Conditions out there are tough and keeping your staff motivated, whether through flexible working hours or other methods, could be the difference between success and failure."
The survey also showed that 70% of company owners trust their employees to 'work mobile' – as long as work is completed and there is a clear need for them to be out of the office.
"Maintaining staff productivity levels in tough times is crucial for the survival of businesses. Getting the most out of your staff can mean the difference between survival or failure for many SMEs and the introduction of flexible working is one way companies can make sure their staff are engaged and motivated," said Mr Harris.
"The nature of the working day is evolving as employers reassess the structure of working hours and what gets the business and the individual the best results. Employers recognise that those who have the best work-life balance – whatever that is for them – give the best back to the company."
The results of the Barometer correlate with the views of the Chartered Institute of Personnel Development (CIPD) which, in its response to a recent Government consultation, stated that flexible working arrangements can play a vital role in organisational performance, supporting improved individual and business performance, through greater diversity and increased levels of engagement and commitment from workers at all levels.
The Business Barometer is a quarterly survey of more than 500 companies from across the UK, designed to gauge SME owner/manager sentiment on a range of issues affecting their business.