Accountancy group Deloitte's Bristol-based mergers and acquisitions (M&A) team has completed five deals in just five weeks, including a successful refinancing of iconic Somerset shoe brand Clarks.
The South & Wales team worked with private companies and private equity houses on the deals, which span the consumer products, industrial and technology, media and telecom (TMT) sectors and included funding from domestic and overseas investors. 

Deloitte said a key element to securing these mandates while in the midst of a pandemic was either a long-standing client relationship or recommendations from fellow advisors and colleagues, along with the ability to provide a multi-disciplinary team when needed.
The deals include advising the management teams at Gloucestershire-based central heating systems firm Adey on its sale to listed South Yorkshire-based plastic pipes manufacturer Polypipe Group, pictured, Yate-based storage tank firm Western Global on its acquisition by MML Capital Partners, and Bath-based specialist online publisher SelectScience on its investment from Vespa Capital.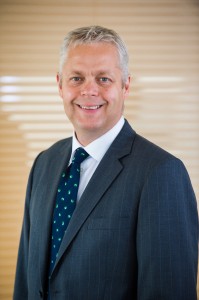 It also handled the refinancing of Street-based Clarks to Hong Kong-based LionRock Capital, which has acquired a £100m majority stake in the historic business.
The fifth deal followed an introduction from Deloitte's Australian M&A team resulting in the disposal of West Midlands firm Incorporatewear, part of the Australian conglomerate Wesfarmers, to Direct Corporate Clothing, also based in the West Midlands.
Deloitte South & Wales M&A lead Martyn Gregory, pictured, said: "Despite the ongoing pandemic and economic uncertainty, the UK deal market remains buoyant and confirms there is still an appetite for investment in UK businesses from both overseas and domestic investors.
"Of the five deals completed in the past five weeks, four of them have headquarters in the South West, which strongly indicates that it is a region of interest to investors.
"We know private equity firms are ready to invest and through our national and international contacts we have been able to help our clients to not only realise the best value for their business, but also ensure we find the right partner with the same ambitions and who are committed to driving future growth."