Bristol firms are being urged to help people in the city develop new skills by adding their unused apprenticeship levy funds to a shared funding pot.
Nearly half a million pounds has already been pledged to the Share to Support scheme by apprentice-levy paying employers from across West of England passing on their unused levy funds. As a result, more apprenticeships can be created for local people.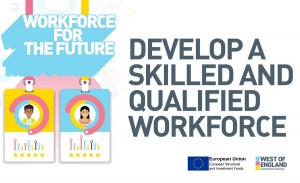 Now the region's Metro Mayor Dan Norris is urging more firms to follow their lead, which has already brought in pledges of £485,000, to 'keep it local'.
Mayor Norris said: "This fund means cash raised locally stays local. It will be put to excellent use here in the West of England, helping equip people across our region with the skills they need.
"This is a good start. Let's keep it local. Money for West of England apprenticeship training should stay in our region to help people develop new skills, not disappear back up the M4 to central government.
"Together we can boost the number of apprenticeship opportunities for people across our region and help firms strengthen their workforce."
Nationally it is estimated that between £4m and £8m of unused levy funds are returned to the Treasury each year.
The West of England Combined Authority (WECA), which is led by Mayor Norris, and Western Training Provider Network – the not-for-profit membership organisation that connects education, business, skills and training – launched Share to Support in the spring as part of WECA's Workforce for the Future Programme to help smaller businesses recover through funding new apprenticeships.
A number of large employers have already backed Share to Support, including GKN Aerospace, Bath & North East Somerset Council, Bristol City Council and Southern Co-op, the regional, independent co-operative, which has pledged £50,000 to the fund to support small businesses to engage with apprenticeships.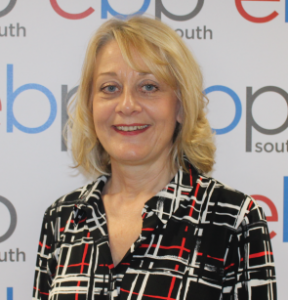 Southern Co-op business transformation & HR director Sarah Kavanagh, pictured, said: "There is a wealth of talent and enthusiasm across the region which we need to nurture and support.
"One way of doing this is through apprenticeships and the Share to Support scheme enables everyone to benefit from the apprenticeship levy regardless of the size of your employer.
"Our own apprenticeship programme has helped colleagues of all ages and in all areas of the business to develop to their full potential.
"It has led to colleagues being more successful in their roles as well as being promoted to new positions.
"We hope our pledge to the Share to Support apprenticeship levy scheme will see these accomplishments replicated in smaller business across the region."
With more than 700 apprenticeships now available, small businesses across the West of England are already using the scheme to both grow and upskill their teams through apprenticeships.
The Bristol Drugs Project, the charity which supports more than 3,000 adults and young people who are experiencing problems with alcohol or drug use every year, recently received funding from the Southern Co-op through Share to Support to recruit six apprentices.
Bristol Drugs Project chief executive Maggie Telfer said "We are really delighted to be able to employ six trainee drug and alcohol workers who have lived experience of drug or alcohol treatment.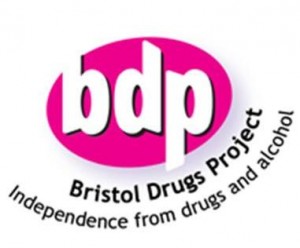 "We have purposefully recruited people who face major challenges in finding employment – including no working experience, an absence of qualifications, or a criminal justice footprint which means that many employers would simply not consider them as potential recruits.
"This is our seventh year of offering these opportunities but our first venture through the apprenticeship route and accessing funding support through the Share to Support scheme. "We have navigated this new route with the expert support of Weston College and we anticipate that this will be just the first of many ventures with them."
The Share to Support scheme is open to small businesses based in the West of England and also supports businesses looking to progress their trainees or kickstarts onto an apprenticeship.
Employers can pledge their unspent apprenticeship levy or find out how to get support with apprenticeships by visiting www.wtpn.org.uk/apprenticeship-levy-transfer
Any organisation interested in finding out how they can benefit from apprenticeship levy sharing can attend an event on September 30 being staged by the Western Training Provider Network and Business West. Sign up here www.wtpn.org.uk/levy-share-event
Workforce for the Future is an £8m programme – co-funded by WECA and the European Social Fund that is working with small and medium-sized enterprises to help them develop their future workforce, meeting their current and future needs.