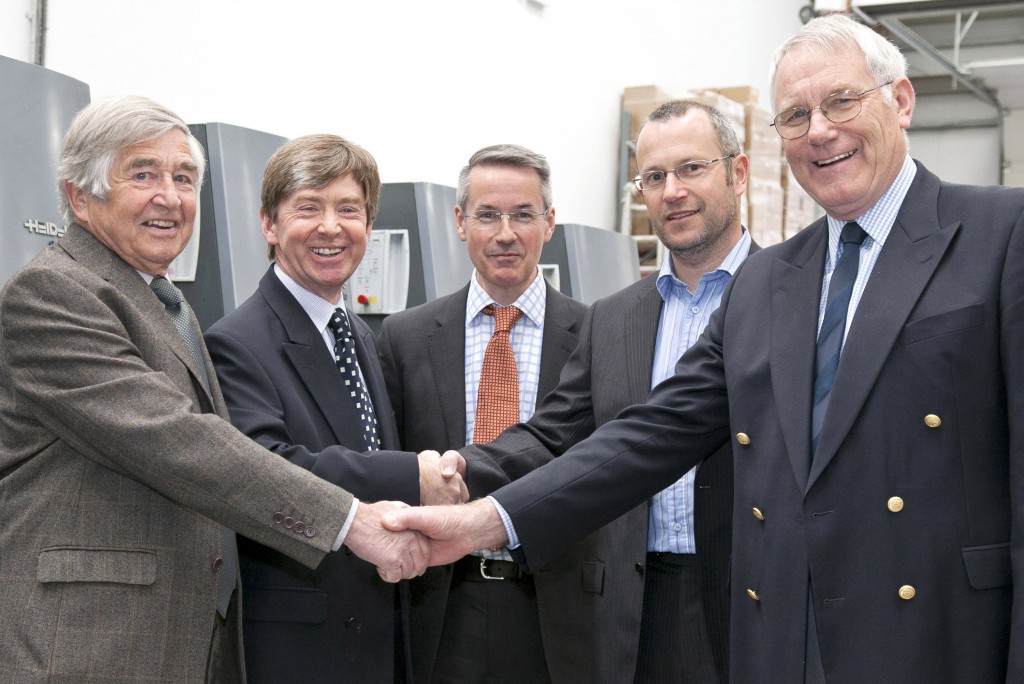 Two of Bristol longest-established, family-owned print businesses are to merge, creating a new design, print and digital communications business that combines 153 years of trading experience with the latest digital expertise and technology.
Portishead Press, founded 43 years ago, will return to its home town from Bristol to join Burleigh Press at its purpose-built headquarters at Harbourmead.
Burleigh, founded 111 years ago, has been at the 10,000 sq ft building since relocating from Bristol in 2006.
The new business – to be called BurleighPortishead – will bring together the extensive design, digital media, litho printing and direct mail services of both companies under one roof.
The new company's strategic location will enable it to expand its client base even further afield. While many existing clients are from Bristol and the surrounding area, both businesses already have clients as far away as Falmouth in Cornwall and Warrington in Cheshire as well as along the M4 corridor and London.
Portishead's existing five-colour Shinohara press will be moved to Harbourmead alongside Burleigh's six-colour Heidelberg. The new company is planning to expand its existing design, digital print and direct mail divisions to offer additional services to its enlarged client base.
All 18 staff from the two firms will be retained with the existing directors forming the new board.
Burleigh managing director Greg Corrigan will have the same role at BurleighPortishead and will be joined by Andy Povey and Fraser Ebbs of Portishead Press who will become production director and sales & marketing director.
Mr Corrigan said: "This is a really exciting development for both companies and represents the creation of the first of a new generation of multi-media communication businesses in this region.
"We'll be geared to meeting the rapidly-changing needs of clients in the post-recession world and beyond, with a unique combination of creative talent, project management expertise and production capability. We're really looking forward to sharing our new vision with our clients old and new."
Mr Ebbs added: "The merger will enable us to pool the extensive talents that exist in both businesses so that we are even better equipped to offer a comprehensive range of creative communications solutions – not just print alone. It is all about giving our clients excellent service and best value.
"We are also determined to build on our established environmental and social responsibility credentials. We completely share these values, and working together can only strengthen this commitment."
The merger brings together the Corrigan and Povey families, both of whom have a long association with printing in Bristol. Greg is the fourth generation of his family to head Burleigh since his great, great grandfather joined the business at the turn of the last century.
Andy's father started Portishead Press in 1969 and moved the firm to Bristol in 1974. Andy was joined in the business by Fraser, his brother-in-law, in 1995.
Both fathers, David Corrigan and Mike Povey, have now retired but have pledged their full support for the newly-merged business.