A highly specialised firm based near Bristol that trains falcons for export has secured an export finance facility worth £70,000 to help it achieve it soaring ambitions.
Falcon House, which is located near Wrington, buys high pedigree falcons from UK breeders and then trains them for use in falconry and falcon racing competitions in the Middle East .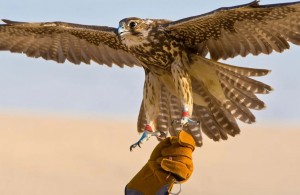 Falconry is big business in the Middle East, with United Arab Emirates airline Etihad even allowing falcons to travel free as part of cabin baggage allowance.
Falcon House, which was launched three years ago by Tetiana Tkach, arranged the facility with lender Newable.
After an initial assessment of the business and its  growth plans, Newable provided an initial export finance facility of £29,000, which has helped the business to overcome challenges brought on by the pandemic while also allowing it to start to grow.
Subsequent funding, taking the total facility to £70,000, has allowed Falcon House to pay deposits to breeders and to buy a new hack pen, which ensures birds can be exported without delays.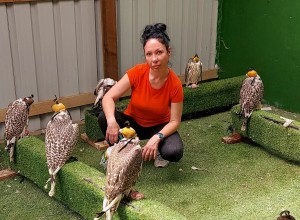 The facility, funded under a scheme accredited by UK Export Finance, is a key example of Newable Lending's Cashflow Finance, a specialist loan product for smaller UK businesses that export.
Falcon House founder Tetiana Tkach, pictured, said: "As a highly specialist business with big ambitions, finding the right support has been challenging.
"Thankfully, as a company that has been advising and supporting businesses on exporting for so long, Newable Lending were able to quickly understand our business and our requirements including the nuanced market that we operate in.
"Through this support, we are now on the path for growth and look forward to the next phase of growth."
In the past 18 months, Newable Lending has filled a key gap in the market left by high street lenders, helping more than 120 SMEs grow and export to locations including the US, Middle East and Asia.
The team has supported a diverse range of businesses ranging from manufacturing to healthcare, SaaS and technology, with turnovers ranging between £200,000 and £5m-plus.
Newable Lending head of underwriting Karen Greenwood said: "Exporting to new markets represents a significant opportunity for UK SMEs but to date there remains extremely little support for ambitious smaller businesses.
"This is why we have been so pleased to support Falcon House, a fantastic – albeit somewhat unusual – business that has benefited from our assistance and is now set to grow.
"Unlike high street lenders that typically only support a handful of bigger businesses with larger amounts each year, we can make a bigger impact by supporting numerous businesses with smaller amounts that help them on their growth journey. Once they get to a certain scale, we then can pass them onto larger mainstream lenders."
Newable Lending is part of Newable, a multi-faceted business that supports SMEs at every stage of their business development.