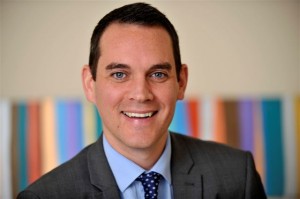 Invoice finance specialist Bibby Financial Services (BFS) has promoted its South West business director Terry Wolfendale to regional managing director.
Terry, who has more than 14 years' experience in the UK financial services sector, joined BFS in 2010 and has played a key role in its growth and development throughout the South West, achieving record financial performances.
Last year his team, based at Bradley Stoke, Bristol, won the prestigious Business of the Year title in BFS' own awards.
BFS director Edward Winterton said: "Terry has proved to be a truly valuable asset to the team. He is a very well-respected director whose in-depth knowledge and experience of the business landscape in the South West has really added value to BFS' service offering.
"His insight into how best to support and educate businesses both large and small across the region about the tremendous benefits of seeking alternative funding such as invoice finance, has helped us grow our business significantly and lay firm foundations for even greater commercial success in the future."
Terry added: "Our focus for the South West has always been to support businesses looking to grow and we have seen growth in our client base of around 20%, which is a great platform to build on."
BFS is the UK's largest independent invoice finance provider. It provides cashflow funding for nearly 3,940 businesses, handles annual client turnover of more than £3.9bn and advances in the region of £342m every year to help small and medium-sized firms grow and realise their potential.
Its facilities include recourse and non-recourse factoring, export factoring, confidential factoring, confidential invoice discounting, construction finance, recruitment finance and trade finance.