Ahead of Export Week (April 7 to 11), UKTI and Bristol Business News have teamed up to offer expert advice in a series of features, kicking off today with UKTI International Trade adviser Patrick Bos looking at the opportunities in the MINT countries
For those of you who have taken up the export challenge in recent times, you will no doubt have heard the world talking about the BRIC markets (Brazil, Russia, India and China) and how these powerhouse economies hold the key to a profitable future.
The economist Jim O'Neill, responsible for introducing the term BRIC back in 2001, has been at it again and ha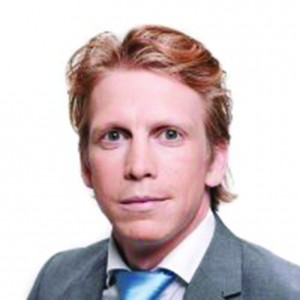 s a new term for us all to learn – the MINT countries.
Mexico, Indonesia, Nigeria and Turkey (MINT) are the new kids on the block and considered by many, including O'Neill, as the emerging economic giants. It's true to say that over the past decade British companies have fallen behind their European and global counterparts when it comes to trade and investment. Many nations are enjoying far more fruitful relationships with the BRIC countries and to keep the UK economy growing we must exploit more export opportunities.
So why focus on these four new markets?
The MINT countries have a few key themes in common; young populations, useful geographic placement, and (Turkey excepted) by being commodity producers. These characteristics echo those that made their BRIC predecessors so successful and for this reason it's important that British businesses are quick off the mark to ensure that they're strategically positioned to get an equal piece of the pie this time around.
Let's take a closer look at each of the MINT markets and what makes them so special.
Mexico
Mexico has the distinct advantage of being neighbours with both the US and Latin America and this can only be a benefit as patterns of world trade change. With an average age of 27, it boasts a rapidly growing young population from which we are already seeing a large rise in domestic consumption, with a clear appetite for British products and services.
Many large original equipment manufacturers (OEMs) are choosing Mexico as a base, which has created significant supply chain opportunities for smaller companies. This, complemented by a well-educated workforce, has meant that Mexico is now moving up the value chain – away from the traditional maquiladoras (assembly plants) and textile industries into engineering, IT, research and development, and the creative industries.
Driven forward by its young president Enrique Peña Nieto and his equally young colleagues this is a market that means business and where expectations are high.
Indonesia
With a population of more than 251m, Indonesia has a growing, and affluent, middle class, which is estimated to be at least 35m strong. This young population is earning more money each year and figures show that these individuals aren't afraid to spend their new found wealth. Young adults are no longer commuting on bicycles; instead they are buying cars.
The largest economic sector in Indonesia is manufacturing and processing, which contributes around 24% of the Gross Domestic Product (GDP). Some major industries in this sector are food and beverages, machinery and transportation, chemical and textiles. Other significant sectors include agriculture and hospitality.
Although there are always risks, the opportunities in Indonesia are good if businesses go about it the right way. There is a massive requirement for infrastructure development in Indonesia and opportunities could easily rival those of the BRICs.
Nigeria
If recent reports are true, Nigeria could soon become the biggest economy in Africa, overtaking South Africa for the honour. The Nigerian government has worked hard in recent years to transform the economy through structural reforms that have been aided by high oil prices.
With a population of more than 160m people, Nigeria is an increasingly important market for British companies and the UK is already one of the largest investors, in sectors from oil and gas to financial services, to agriculture.
For years Nigeria, along with Kenya, has been touted as the best country to profit from rapidly developing African economies. There are considerable challenges here, from corruption to theft, but Nigeria is a high-population market of growing wealth and opportunity.
Turkey
If Turkey can sort out its political problems the country could one day become one of the fastest growing European economies.
Nearly half of its 80m population is under the age of 25, and Turkey is positioned sweetly between Europe and Asia with the potential to act as a gateway to the Middle East.
Its recent economic growth record and its talented, young workforce offer a compelling background for UK and European trade and investment.
Like any new market, if you want to be successful and fully realise your potential in Turkey, it's crucial to understand the culture of the market and how business operates locally.
Getting it right in the MINT markets
The new hype around the MINT markets has admittedly got me quite excited about the potential for lucrative new trade agreements, but I strongly recommend that anyone considering trading with or in these countries should always look at each on their merits, because they are varied and require a separate approach.
As an International Trade Adviser for UK Trade & Investment I'm always happy to discuss how export can help you to grow your business, whether you're new to international trade or are an experienced exporter.
Patrick Bos is Dutch from origin and has been an International Trade Adviser with UK Trade & Investment South West for about a year. Prior to joining the UKTI he worked as area director Europe & Asia for the Westholland Foreign Investment Agency and successfully finalised 35 investment projects across various sectors in the Netherlands more than four years. Furthermore he worked and lived in Russia where he was responsible for producing three television programmes about the investment climate in Russia and he represented Deloitte and PricewaterhouseCoopers as an international tax adviser. He is enthused to develop the strategic capability of new exporters as well as high growth firms and larger companies on entering more complex markets. Patrick is based in Bristol and has travelled to 41 countries. He visited Indonesia four times in total.
Call – 0845 60 60 969
Email – enquiries@uktisouthwest.org
www.ukti.gov.uk/southwest
It would also be worth viewing the range of export solutions services offered by Business West to help your business succeed overseas. www.businesswest.co.uk/export-solutions