Fast-growing Bristol digital transformation specialist Amdaris has appointed Dawood Khan to the role of sales director in a move it says will broaden its offering will support its continued expansion.
Dawood, pictured, has joined Amdaris – which has grown 40% year on year for the past four years – from US computer software giant Oracle, where he served as UK and Ireland Sales director (CX marketing cloud).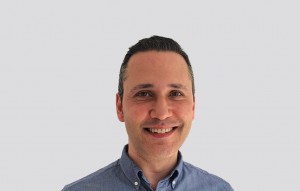 Having previously worked at Demandware and Adobe, he brings a wealth of successful software sales experience gained from 24 years in the business, with a proven background in driving growth and supporting enterprise businesses with complex, ambitious sales environments.
Amdaris is widely recognised as one of the UK's fastest-growing tech companies and employs more than 275 developers in Bristol and across its centres in Romania, Moldova and Dubai.
Its team supply customers in sectors spanning real estate, recruitment, education, financial services and energy with a range of services including digital transformation, cloud migration and technology integration.
Last year it secured a £6m from investor BGF to drive further expansion and was recognised regionally through three awards including Scale-up Entrepreneurs of the Year for the South West at the Great British Entrepreneur Awards and nationally as 'one to watch' by LDC.
Dawood said: "Amdaris' clear trajectory of growth attracted me to the role. The investments made in the company validate it as a strong contender in the market.
"It's an exciting time to join this progressive company and I'm looking forward to bringing my enterprise skills and experience to this environment."
Amdaris said Dawood would be responsible for bringing a more structured and rigorous way of regulating the sales pipeline and adopting a more mature sales methodology, helping the firm broaden its proposition in all directions and support its continuing expansion.
Amdaris co-CEO Vlad Nanu said: "We are pleased to welcome Dawood to the sales team, with Dominic Bridgman having recently being promoted to group commercial director it was key that we found the right person to take on this role.
"Dawood is ideally placed to help us grow our sales operation and expand our services into new sectors. He will be heavily involved in solidifying our sales processes, driving growth and broadening our sales proposition."