Bristol-headquartered national law firm VWV has bolstered its work in the pharma and life sciences sector with the arrival of partner Harry Hamilton Jennings.
Harry, pictured, right, with VWV head of pharma and life sciences sector Paul Gershlick, is swapping the life of an entrepreneur to return to private practice, having spent time running his own Wiltshire-based niche life sciences legal consultancy Hamilton Law Scientific.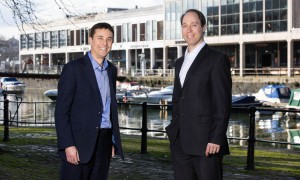 VWV said he would bring broad experience and deep sector knowledge to the role, which would enhance and complement its pharma and life sciences team and benefit clients in the sector.
Harry completed his legal training in Bristol with DAC Beachcroft before joining the specialist life sciences team in the Oxford office of international law firm Penningtons Manches (now Penningtons Manches Cooper).
He went on to work for Swindon pharmaceutical group Patheon, now a part of Thermo Fisher Scientific, as EU legal counsel before becoming the lead knowledge lawyer and senior editor for the life sciences offering at Practical Law, part of the Thomson Reuters media group, where he drafted many contract templates and practice notes used by life sciences lawyers.
He said he was delighted to be back working in Bristol.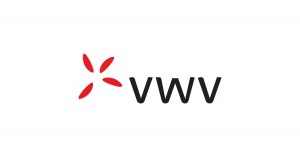 "My legal roots are in Bristol and I am very excited to get back to them," he added.
"It's a wonderful city and I was delighted to find a firm of VWV's calibre that already has a focus in life sciences, particularly as the sector is on the rise in the South West.
"It also gives me a great platform from which I can get involved in VWV's national offering.
"Life sciences businesses face a complex and rapidly changing business environment, with major UK and EU reforms on the way.
"I hope to establish close connections to the life sciences clusters in the South and middle of the UK, so that I can use my broad experience to help clients navigate a path to market and beyond."
VWV head of pharma and life sciences sector Paul Gershlick said: "It's great to welcome Harry to the team here at VWV.
"We already have a passionate team that offers a wide range of services to life sciences clients and have grown very fast over the last few years, but I have no doubt Harry's breadth of knowledge and expertise will further strengthen our work in the sector – particularly with our offering to early stage life sciences companies and incubators.
"I'm sure Harry will be instrumental in our efforts to continue to grow the business both in Bristol and nationally."
VWV's pharma and life sciences sector clients include innovative Bristol firms vaccines developer Imophoron and GenomeKey, which is carrying out a pioneering research project to speed up the diagnosis and treatment of sepsis.
The firm also has a renowned pharmaceutical industry networking group.