New rules affecting expatriate workers will come under the spotlight at a seminar in Bristol next week staged by accountants and business advisers Grant Thornton.
The breakfast event on December 6 will also act as the regional launch of the Forum for Expatriate Management (FEM) the international organisation that provides advice for expats' their professional advisers, including staging exhibitions, conferences and networking events.
US-based FEM operates more than 30 chapters across the globe from Boston to Beijing and from Michigan to Mumbai. The South West England chapter is the UK's third after London and The Thames Valley and is run by Laura Ketland of Grant Thornton, which as a lead firm.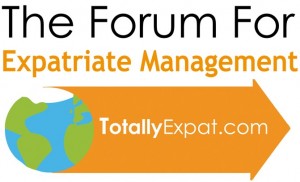 The seminar and launch will hear from Gavin Blackman, Grant Thornton's head of expatriate tax services in the region, who will look at the UK Statutory Residence Test (SRT), which comes into force in April next year.
Mr Blackman said: "In an increasingly mobile world, tax legislation surrounding international assignments continues to evolve and become more complex, both for individuals coming to and leaving the UK, and their employers.
"This makes their tax and social security position increasingly difficult to understand at a time when employer obligations are becoming ever more demanding. The SRT is an attempt by the Government to give some clarity on this, although its introduction has already been deferred by a year in order to try to find a rule which is both clear and fair.
"At our seminar I will be comparing and contrasting the current and proposed new rules, as well as outlining the actions businesses should be taking in order to mitigate their impact."
The event takes place from 8am at the firm's offices at Hartwell House, Victoria Street, Bristol. For further information contact Laura Ketland on 0117 305 7604 or laura.ketland@uk.gt.com