Evolutions, one of London's largest post-production groups, is to open a TV editing base in Bristol – the latest in a string of media firms to move to the city.
The state-of-the-art digital operation on Whiteladies Road, in the heart of the city's media district and close to the BBC's Bristol studios, will employ at least 20 people – mostly new recruits.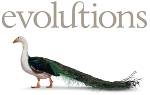 The £1m base will cost around £1m to fit out and will include 30 picture and sound editing suites plus additional space for TV production offices.
Evolutions managing director Simon Kanjee said: "Having had discussions with our existing independent television production company clients in London as well as TV producers in Bristol we believe there is a significant demand for the scale, speed and quality of post-production service that we can offer."
Evolutions is the largest firm of its kind operating in Soho, the heart of London's film and TV sector. Its credits include the BBC's The Apprentice and Watchdog, An Idiot Abroad (Sky1), One Born Every Minute (Channel Four) and The Only Way Is Essex (ITV2).