Some of the tech sector's top dealmakers, including the UK's busiest acquirer and the Bristol-based entrepreneur who sold his start-up to Twitter, are to give tips on how to successfully exit a business at webinar next week.
Hosted by Bristol-based tech-focused investment bank ICON Corporate Finance, it will also address trends in tech mergers and acquisitions, the 'hot' parts of the sector, and the do's don'ts of selling.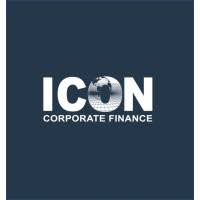 Chaired by Bristol-based law firm TLT legal director Dan Whitewood, the panel boasts an unparalleled level of experience providing invaluable insight from the point of view of the buyer, seller, private equity investor, lawyer and corporate finance adviser, providing a 360-degree perspective to the process.
Called Accelerating out of crisis: is now the right time to consider selling your technology business? The free webinar takes place at 4pm next Wednesday February 4.
Participants at the event will include:
Josh Rowe, head of M&A, ClearCourse Partnership. The most acquisitive UK acquirer in recent years, ClearCourse – backed by Aquiline Capital Partners – has closed more than 22 deals in just two years (equal to almost one deal each month). Josh will bring the buyer's perspective to the discussion.

Matthew Jacobs, investment director, Livingbridge. A mid-tier private equity house with £2bn of assets under management, Livingbridge has completed 150-plus investments. Matthew's focus at Livingbridge is on new investment opportunities.

Andy Littledale, entrepreneur. With overseas acquirers driving the market, Andy brings first-hand experience of the challenges of selling to a US tech company, having sold his Bristol-based analytics start-up SecondSync to Twitter.

Parker, head of M&A at ICON Corporate Finance.
Brian said: "We have a superb panel to discuss key issues such as: What buyers are looking for? How to maximise valuations? How remote working has affected the M&A process and What could destroy value during the exit process".
"We'll look too at the influence of overseas players and the considerations that founders need to take into account when looking to sell to foreign buyers. Given that cross-border deals rose to a record high in 2020, accounting for nearly half of all UK deals, understanding the nature of international deals is vital."
Click here to register for the webinar.