Mayor of Bristol George Ferguson is to outline his vision for the city as Europe's green capital at a business breakfast next Wednesday
He will outline the approach to competing for the 2015 European Green Capital City Award, having come close to winning the 2014 title and will give details of activities that would take place across the city should Bristol win as well as the likely level of investment the title could attract.
The event will also hear from West of England Local Enterprise Partnership (LEP) chair Colin Skellett.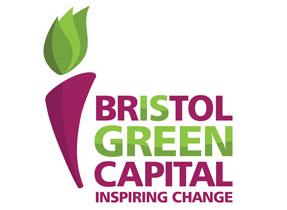 The European Green Capital Award is given to a city which can act as a role model to inspire other cities and share best practices. Bristol came second to Copenhagen last year and is confident that it can win this time.
If successful, the award would help to reinforce Bristol's reputation as the UK's most sustainable city and help make the case to Government for using Bristol as a test-bed for new ideas. It would also give the city a platform from which to lobby hard on behalf of businesses for more freedom to explore opportunities for low carbon jobs.
Darren Hall, partnership manager at Bristol Green Capital, which is running the bid, said: "The business breakfast presents a fantastic opportunity for companies across the region to find out more about the bid and how their support can help turn Bristol into a role model to inspire other European cities, and increase inward investment.
"Being a green capital is far more than just a plaque on a wall; it is a step on the journey to the Mayor's 2020 vision for a low carbon city, and businesses are central to that proposition.
"Winning the award will raise our profile in Europe as a champion of environmental issues, but we need the support of businesses to help us take the next step and win it for 2015."
The award is judged in two stages – firstly, through a technical assessment that looks at 12 subject areas such as energy, water consumption, waste, transport and green spaces. Bristol has already submitted this information and, if shortlisted in April, will make a presentation of its bid to a jury in May. The winner will be announced in June.
The free event, at law firm Clarke Willmott's Bristol office, starts at 8am. To find out more or register your attendance, please go to http://www.eventbrite.com/event/5371193384#