A new fund to support start-ups across the South West has been launched by a group of successful Bristol-based entrepreneurs.
BPEC Seed is seeking investment opportunities among early-stage, scalable and innovative firms with credible teams and clear marketing opportunity.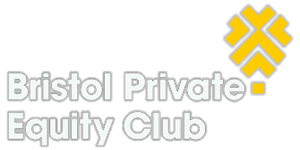 It has already made its first – so far unnamed – investment and two others are being considered following the evaluation of 12 businesses.
It has been set up by Bristol Private Equity Club (BPEC), which previously only invested in established enterprises with growth potential.
Around a fifth of BPEC's 100-plus members – all of them successful entrepreneurs in their own right – have said they are interested in supporting the fund.
BPEC is to use its established links with organisations such as SETsquared, TechSpark and Tech South West to find suitable investment opportunities.
BPEC Seed is headed by Peter Lockett, an active BPEC member since 2018 and the founder of Bristol-based LockStart, which since its launch three years ago has helped develop six start-up and early-stage businesses primarily in disruptive IT, social and hardware technology.
Peter is being supported by fellow BPEC members Ben Cooper, a former commercial director of Bristol-based wealth management firm Rowan Dartington, and Sam Simpson, co-founder and COO of legaltech firm FounderCatalyst.
Peter, who co-founded a pharmaceutical packaging business that he built up and sold, said: "BPEC has established itself as a credible source of investment for regional growth companies looking for Enterprise Investment Scheme (EIS) funding.
"BPEC Seed now extends the service to earlier stage start-ups sourcing Seed Enterprise Investment Scheme (SEIS) funding. Funding from us can help start-up businesses access other funds or could be a good start for those seeking crowd funding.
Peter said many entrepreneurs were keen to support those in the early stages of their journey and the fund already had a pipeline of start-ups seeking investment.
"We are looking to give something back and BPEC has been very successful in supporting businesses with investment of between £150,000 to £500,000. But this is for those requiring less than £150,000 and the business must be under two years old with assets less than £200,000."
BPEC founder and CEO Jerry Barnes said: "This is a fantastic extension of the support that BPEC is giving to growing businesses in the region. I am very grateful to Peter for leading this initiative and helping BPEC to expand its role by supporting new businesses who always find it tough to find seed funding."
BPEC has invested around £8m in South West businesses since it was founded four years ago.
Pictured: BPEC Seed founders. From left: Ben Cooper, Peter Lockett and Sam Simpson