Bristol's Temple Quarter Enterprise Zone – the key part of the city's economic growth over the next 25 years – plays host to an unusual live art event this evening when 30 local artists will be set a unique challenge.
The writers, musicians, visual artists, designers and photographers will take part in City Running, setting off from Paintworks at 9pm to 'run' the enterprise zone in search of ideas and inspiration.
They will return to the Invisible Circus Jackdaw Hall an hour later where they will spend the next two hours making new work which will be revealed to the audience at midnight.
City Running is the first in a series of commissions engaging people with Bristol Temple Quarter Enterprise Zone through new pop-up cultural and creative experiences designed to surprise, question and delight.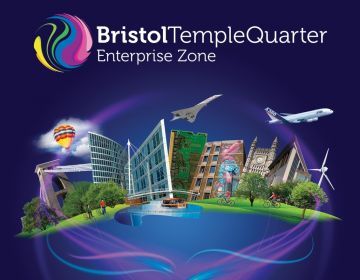 BTQ Commissions is a new collaborative initiative co-ordinated by Watershed with funding from Arts Council England. The lead producing partners are Watershed, Knowle West Media Centre and Bristol-based MAYK.
Mayor George Ferguson said: "Bristol Temple Quarter Enterprise Zone is a unique and exciting opportunity for the city region. Our 25-year ambition is to regenerate the area, create a new, superbly connected entry to Bristol and make it a hub for creative, high-technology and low-carbon companies with 17,000 new jobs, and a rich mix of uses including a new Arena for Bristol.
"This exciting arts project, City Running, is one way of opening up the Enterprise Zone to a wider audience and encouraging them into the Zone with a range of creative commissions that will show the history of the area as well as the future possibilities. We want people to see the potential here, enjoy the extraordinary space and help us develop it into a new quarter in the city."
Tickets to the event are free and the audience is invited to cheer off the artists when they set off at 9pm and to join them in Jackdaw Hall from 10pm to watch the creative process unfold.
To reserve tickets visit http://cityrunning.eventbrite.com.