Manufacturers from Bristol and across the West of England are being urged to have their say on the highly-topical issue of European Union reform.
EEF, the manufacturers' organisation, has set out some radical plans for the EU which keeps Britain at the heart of Europe – something it says is crucial to the future of UK industry.
It has called on West manufacturers to join in the debate and also press political parties in the forthcoming Euro Parliament elections to be positive about the EU while seeking reform.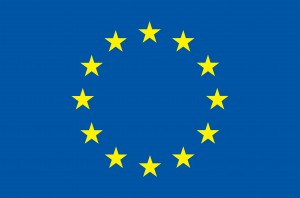 Europe is again a key issue in UK domestic politics with the two recent live debates between UKIP leader Nigel Farage and deputy Prime Minister Nick Clegg thrusting it back into the spotlight.
Business Secretary Vince Cable, visiting Bristol last week, staunchly defended Britain's role in Europe and said it would be devastating for UK industry if the country left the EU.
EEF's research shows that while business-owners are enthusiastic about the financial and trading benefits of EU membership, they are turned off by the accompanying bureaucracy and red tape.
As a result, EEF, which represents manufacturers ranging from large multinationals to SMEs, is stepping up its pro-Europe campaign to focus on reforming the EU from within.
Its proposals are laid out in its latest report: Europe: a manifesto for growth. They include the creation of a powerful new Brussels-based red tape office to end what it calls the blizzard of often conflicting policies developed in silos. EEF argues that this could be achieved by 'clustering' EU Directorates. It is also recommending a cull in the number of European Commissioners.
EEF suggests that where there is policy overlap, a Board of Commissioners could oversee the work of Directorates-General, bringing together for example, the directorates of climate change and energy. This would achieve greater policy integration and efficiency, while cutting costs.
In its EU manifesto, designed to promote growth and boost industry, EEF is calling on Britain to take a leading role in Europe and to focus more on lucrative multi-billion pound trade deals and extending the highly valuable single market. According to its latest survey, 85% of manufacturers would vote to remain in the EU.
EEF South West director Phil Brownsord said: "This issue is important to our members and to British business as a whole. The EU has created a policy and political machine which churns out new initiatives, directives and regulations, often developed in isolation, without regard for their impact on competition and growth.
"Most business owners have at some time been at the sharp end of this and this is why we want them to have a say.
"The European elections in May come at a critical time for the EU. We need all UK parties to come forward with a positive message about both our role in Europe and how they will seek to evolve its priorities and institutions.
"This will ensure it is fit for the future, more accountable and focused on growth, all of which are critical for business and voters. This is why we are urging local businesses to get on board with us on this vital campaign – their support and feedback will be key."
To get a copy of Europe: A manifesto for growth or to find out how businesses can get involved, email jtillman@eef.org.uk