Claire Evans has been appointed as a senior consultant by property firm DTZ as part of the expansion of its Bristol-based regional public sector consultancy team.
The 10-strong team provides strategic corporate real estate, development consultancy and planning advice to the public sector acr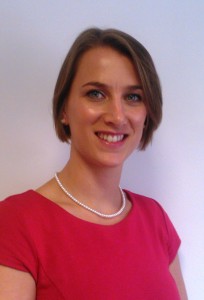 oss the South West. Claire, pictured, joins from Jones Lang LaSalle, where she gained five years' experience in its public sector consultancy team, providing consultancy advice to predominantly local government clients with a particular focus on strategic asset management and the implementation of asset management strategies.
DTZ's public sector consultancy team operates across five sectors: local authorities, education, health, emergency services and central government. Claire will be responsible for strategic corporate real estate advice including operational accommodation strategies, multi-asset reviews, property and facility management solutions and regulated procurement procedures.
Corporate Real Estate Consulting regional director of Laura Stamboulieh said: "The expansion of our team will allow us to dedicate an enhanced level of resource to help our clients meet the challenging targets that have been placed upon them through the identification of cost-cutting and value optimisation solutions from within their property resource."
Tim Davis, senior director and head of DTZ's Bristol office, said: "Following an unsettling 18 months, post-2010 Comprehensive Spending Review, we are delighted to make this high quality recruitment to maintain a first-rate service to our clients. The expansion of the team demonstrates DTZ's continued commitment to the public sector and reinforces our position as a leading advisor across the five sub-sectors."
Claire's appointment follows the addition of James Blundell to DTZ's Bristol consulting team who joined the office as a senior surveyor earlier this year.