A Bristol-headquartered pre-school education group with sites across the South West and Wales has expanded its presence in Wiltshire with the acquisition of two day nurseries.
Westbury on Trym-based BBN bought the New Road Nursery in Chippenham and Little Robins in Melksham for an undisclosed sum from their longstanding owners Shan and Mark Cawley.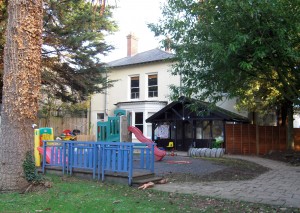 The deal coincided with a restructuring and refinancing at BBN, which was founded by Bob Bennett in 2009 and today employs more than 100 qualified and experienced childcare specialists.
Law firm Thrings, which has an office in Bristol, handled both the acquisitions and the restructuring for BBN, while Barcan+Kirby, which has six offices in and around Bristol, advised the Cawleys.
The two Wiltshire nurseries bring its total number to eight, including Manor House Nursery in Westbury on Trym, pictured, Footprints in Burnham-on-Sea, First Steps in Salisbury, Seasons in Stroud, Blueberry Bears in Cardiff and Scribblez in Exeter, the only Montessori nursery in the city which it acquired in August last year.
BBN was advised on all three acquisitions by members of Thrings' corporate, commercial property and employment teams.
Thrings' work included carrying out due diligence, negotiating the share purchase agreement and providing ongoing commercial advice. The firm also assisted with BBN's simultaneous restructuring and refinancing.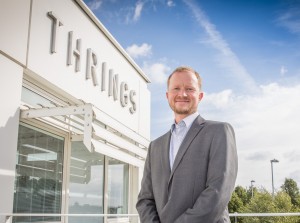 The team was led by corporate partner Simon Hore, with assistance from company commercial solicitors Conor Melvin and Chloe Williams. Rebecca Whiting handled the property aspects of the deals, while fellow associate Carey Willis Fleming advised on employment matters.
Mr Bennett said: "This purchase was quite complex as it involved creating a new company structure. I appreciated Thrings' ability to spare me complex legal wording and explain what was needed in simple layman's language.
"I found Simon and his colleagues easy to work with and I felt secure that they 'had my back' at all times."
Simon Hore, pictured, added: "Completion of these transactions during such a challenging period is testament to the hard work and determination of all those involved. The effect of the lockdown on the education sector has been well documented, and having adhered closely to all government guidelines, it is great to see BBN's nurseries growing and very much open for business."
Georgina Bryant, a partner in Barcan+Kirby's commercial team, pictured, advised Shan and Mark Cawley on the corporate aspects and Gareth Hughes on the property aspects of the sale. 

They had been advising the Cawleys since 2019, with the first lockdown in March 2020 impacting the sale process.
Shan and Mark Cawley said: "It has been a very long slog for us and I'm so pleased we chose George to help us through the journey. She was the reason we made it through and kept us together. We have felt well supported throughout and received an excellent service representing great value for money, which we really appreciated."
It was the second nursery sale completed by the Barcan+Kirby team in two months. The sector has been a key focus of Georgina's in recent years. The firm has acted on more than 25 nursery instructions since starting the corporate & commercial team in 2017.