Plans to redevelop Bristol's historic General Hospital site have been revised following the latest round of public consultation.
Essex-based developer City & Country Group wants to transform the near three acre site into a vibrant waterside attraction, including restoring the hospital's Victorian buildings to their former glory and creating up to 300 apartments along with an arcade of shops, boutiques and cafes on the waterfront side of the site on Guinea Street overlooking the New Cut.
Among the revised features are onsite parking, preservation of green spaces and the height of the proposed new buildings.
As part of its latest public consultation phase, City & Country is staging an exhibition tomorrow between 12pm and 8pm in the hospital's Lucas Ward.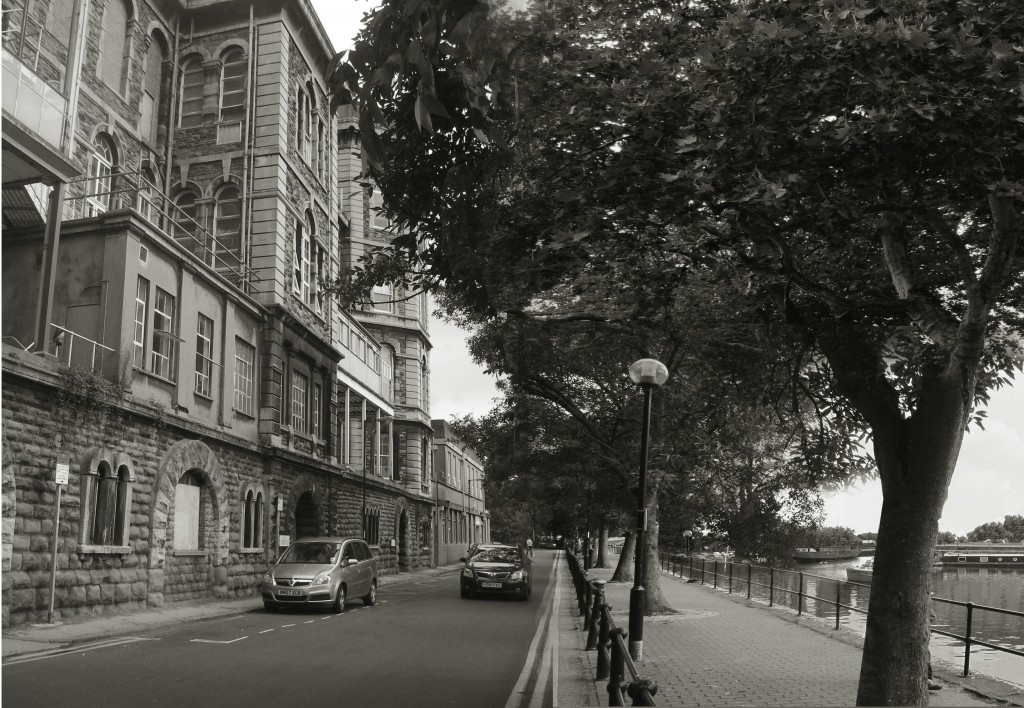 Lower Guinea Street – BEFORE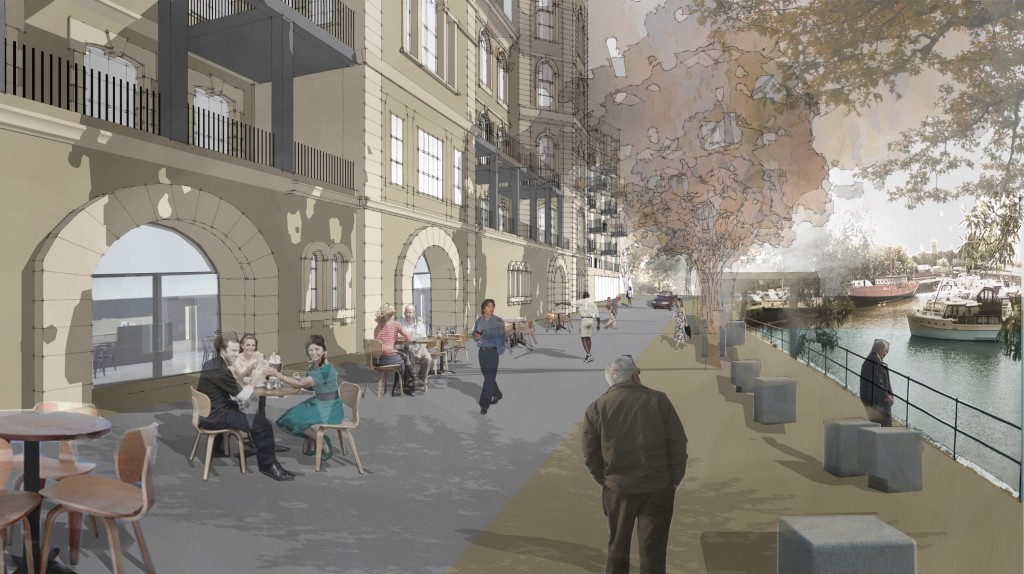 Lower Guinea Street – AFTER
The developer says many responses from local community representatives and nearby residents have been positive, with more than 55% backing the scheme.
City & County residential managing director Helen Moore said: "Having spent many months carefully studying the site and its collection of historic buildings . . . we have worked hard to respond to the feedback we have received at the numerous events held with the local community in recent months, and have amended our proposals where possible to ensure that our vision for the General Hospital reflects the aspirations of local residents.
"City & Country's proposals represent a unique opportunity to secure the future of this iconic and historic landmark, and will ensure that they are preserved for the benefit of future generations."
The revised plans will be submitted to Bristol City Council in mid-February.
City & Country paid University Hospitals NHS Foundation Trust £6m for the site last June. The hospital will close this summer when its elderly care and rehabilitation services are transferred to the new £45m South Bristol Community Hospital in Hengrove Park.
The site contains a number of historic buildings, including the Grade-II listed former lodge and main hospital gates on Guinea Street, as well as an array of Victorian buildings., which have been added to the site at later stages.
Members of the public with queries can contact City & Country's consultation line on 0800 0721176 or visit the General Hospital's consultation website at www.thegeneralbristol.co.uk