Accountancy and business advisory firm Deloitte has announced the appointment of corporate tax director Leon Cane to its Bristol office.
Leon, pictured, has extensive experience in corporate treasury and international tax and recently joined the firm after 20 years in treasury and tax, which included 10 on the specialised derivatives desks of HSBC and CIBC working with corporate treasuries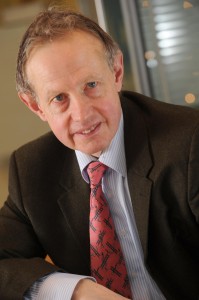 in Europe, the Americas and Asia/Pacific.
His new role at Deloitte in corporate tax advisory will focus on the challenges faced by businesses in managing the interaction of treasury with tax in risk and liquidity management as they respond to market opportunities and shocks.
Leon said: "The banks have developed a wealth of tools and systems to help businesses respond to market challenges. At Deloitte, we bring together collective experience to help corporates navigate these options. I'm delighted to be joining the Deloitte Bristol team and to be using my in-depth knowledge of corporate tax to support businesses in the South West.''
Head of tax for Deloitte in the South West, Ian Stone, said: "Leon brings invaluable experience in the field of corporate treasury and international tax and will be a great asset to our local team. His expertise will help us to continue to meet our clients' needs in an increasingly challenging and complex business environment. I am delighted to welcome him to the firm."
In addition, Leon has experience of advising major international banks in the development of treasury products for solving risk and cash management issues and will continue to work with the banking community in his new role at Deloitte.