Shares in specialist IT and software firm SciSys, which has an office in Bristol, have fallen heavily after it revealed a 19.8% drop in interim pre-tax profits yesterday and warned that its markets remained challenging.
The Chippenham-headquartered group, whose blue-chip customers include the Ministry of Defence, European Space Agency and major broadcasters, blamed the decline in profits to £749,000 on contract delays.
Chairman Mike Love said the market remained "stubbornly challenging" but added that the 9% increase in revenue in the six-month period to June 30 was "testament to the strength of our people and the years of embedded knowhow within SCISYS".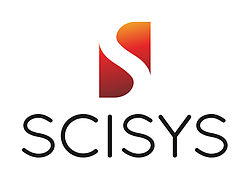 He added: "The group remains subject to the vagaries of public sector procurement and consequently we are not always in control of the timing of commencement of contracted projects which has caused slippage, though the board has taken swift action to mitigate the impact of this and continues to monitor progress carefully."
The group's cash position remained healthy and continued to review possible acquisition targets, said Dr Love. The order book remained within the board's acceptable range and there was a healthy flow of pipeline prospects from new and returning customers.
Parts of the group had now been restructured to control costs. The value of the order book, which stood at £21.5m at the end of July, was lower than at the same point last year. But this was "comfortably in line with the board's acceptable range", said SciSys.
The newly created Enterprise Solutions & Defence (ESD) division, created from the aggregation of its former Government & Defence, Environment and Applications Management divisions, had a profitable first half, according to the interim results.
The £5.78m contract with defence giant Lockheed Martin UK to work on its programme to upgrade and improve the British Army's Warrior armoured fighting vehicle fleet continued while an order had been received from the RNLI to equip two further lifeboats in its new Shannon Class following the successful launch of the pilot lifeboat.
The Space division performed solidly and, building on the success of previous missions, SciSys was selected by Astrium Germany to supply on-board software for an initial four-year period for the Gravity Recovery and Climate Experiment (GRACE) Follow-On mission, commissioned by NASA's Jet Propulsion Laboratory.
However, its Media & Broadcast division was hit as customers deferred sales opportunities with some which were expected to be realised this year are now moving into 2014 and beyond. The group said this was likely to have an adverse impact on Media & Broadcast revenues and margins for 2013.
German software engineering group MakaluMedia, acquired last year for €2.32m (£1.87m), had performed in line with expectations and was now been fully integrated into the group.
SciSys shares fell to 69.5p, down 15.76%, or 13p, yesterday following publication of its interim results. Today they inched down further to 69p shortly before the market closed.