Bristol microchip design pioneer XMOS has received a $26.2m (£15.3m) investment from a group of international technology businesses which include Huawei, the Chinese telecoms giant.
It is understood to be the largest single Chinese investment in a Bristol firm so far and could pave the way for further deals. Huawei recently announced it is to set up a research and development base in Bristol.
XMOS makes highly-advanced multicore microcontrollers for the type of next-generation devices that will play key roles in the 'internet of things' – the powerful technology which will connect devices and revolutionise everything from healthcare to personal communications.
XMOS CEO Nigel Toon said: "This funding from major industry players alongside leading technology investors represents a resounding validation for our multicore technology and highlights the growing strength and importance of our business.
"Each of these important new partners will bring major strategic value alongside their significant financial investment in the business. This will help us in our mission to build XMOS into a major fabless semiconductor company."
Along with Huawei, the latest fourth-round funding is coming from Robert Bosch Venture Capital of Germany and US firm Xilinx Technology Ventures. They will join existing, early-round investors including Amadeus Capital Partners, DFJ Esprit, and Foundation Capital.
XMOS said it will use the new funding to extend its market leadership in multicore technology for embedded applications by expanding customer support and accelerating new product development.

XMOS was co-founded by David May, University of Bristol's Professor of Computer Science and one of the industry's leading figures. He was part of a group of microchip pioneers who helped make Bristol a hub for the industry, having arrived in the city as part of the team behind the State-owned Inmos in the 1970s.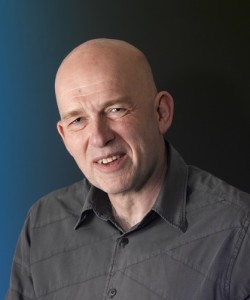 XMOS will be partnering with Huawei on a number of potential projects that will help to expand the company's technology. Chief strategy officer and vice president at Huawei's silicon division, Steve Chu, said: "We have a very high regard for the team at XMOS and will be working closely with them on a number of exciting new projects."
Xilinx Technology Ventures is the investment arm of Silicon Valley-based Xilinx.
Dr Hongquan Jiang from Robert Bosch will join XMOS' board of directors.
Huawei's Bristol R&D centre will be part of its UK Innovation Programme and will initially recruit 30 high-calibre employees with a primary focus on researching ICT chips, software, and the analog chip technology of the future.
Huawei already has 15 offices and more than 900 employees in the UK, and operates another R&D centre dedicated to optoelectronics in Ipswich. Combined with the new Bristol site, the number of UK-based R&D jobs will rise to 140 – reaching 300 by 2017.