A series of virtual and community fundraising events is being organised by Children's Hospice South West (CHSW) to bring in much-needed cash after it suffered a major falloff in income over the past year due to the coronavirus pandemic.
The charity, which celebrates its 30th anniversary this year, needs around £11m a year to run its three hospices – including Charlton Farm hospice at Wraxall, near Bristol – around 85% of which is raised through voluntary donations.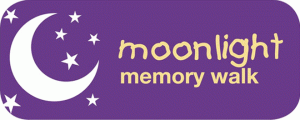 But despite lockdown restrictions easing, the pandemic is continuing to have an impact on the charity sector's ability to raise funds.
Among the series of events this year will be the return of CHSW's annual five-mile sponsored Moonlight Memory Walk, which is being sponsored by Bristol-based specialist insurer National Friendly for a second year.
Instead of holding it last year, supporters were asked to complete their own walk from home and then go online to join a streamed candlelit memory ceremony. The event resulted in donations totalling more than £28,000.
This year CHSW is to offer both a physical walk and a virtual alternative and has set a fundraising target of £30,000.

On the evening of October 2 walkers will be able to take part in the five-mile walk in Falmouth, Cornwall, or supporters can stage their own sponsored walk in their home town and then join the special memory ceremony streamed live from Falmouth.
National Friendly has been at the forefront of supporting the charity and is also offering its own resources and experience, including offering everyone who signs up to the Moonlight Memory Walk and opts in to hearing from National Friendly, the opportunity to take advantage of its free Will-writing service.
National Friendly PR and strategic partnerships executive Kurtis Reece, pictured, said: "We are pleased to have been given the opportunity to sponsor the Moonlight Memory Walk for a second year.
"The amount of money we were able to help raise last year was incredible and this year we want to do something even more special by helping the event raise £30,000 to mark the charity's 30th anniversary."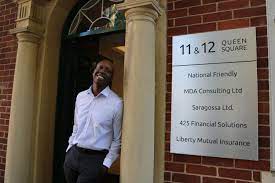 CHSW corporate partnerships fundraiser Amanda Gallagher added: "CHSW is delighted to be able to offer both physical and virtual ways to get involved in Moonlight Memory Walk, so no matter where you live there is an opportunity to remember loved ones and help raise vital funds for its hospices."
For more information, go to www.chsw.org.uk/moonlight
Established in 1868, National Friendly specialises in private medical insurance, guaranteed life assurance, assisted living insurance, savings and investments.
It has no shareholders and exists to serve the best interests of its 33,400 members. Its head office is on Bristol's Queen Square.