Global real estate advisor CBRE has appointed two apprentices to its Bristol office as part of its efforts to support the next generation of property professionals.
Andrew Green has joined the valuations team and Kiran Naidoo is working across the agency and consultancy teams, including lease consultancy and office, retail and industrial agency.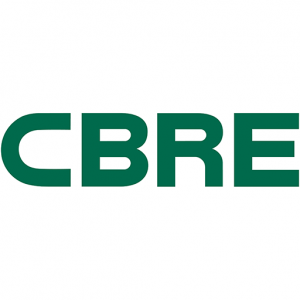 Both will follow a four-year programme that combines formal training though the University College of Estate Management with on-the-job learning and will have the opportunity to work with a number of different teams before becoming fully qualified chartered surveyors.
The apprentice scheme forms part of CBRE's Next Generation programme, which also includes its graduate scheme.
Andrew and Kiran join 45 other surveying apprentices working with CBRE across the country.
After completing his A-levels, Kiran worked for an estate agency in Bristol before joining CBRE's apprenticeship scheme. Andrew has also completed his A-levels and has a background in finance.
Kiran said: "When I was told I'd been offered the role at CBRE I was completely over the moon.
"It's been a few weeks since I joined and the feeling is still the same. I'm delighted to be part of such a remarkable team and am eager to work as hard as I can over these next four years."
CBRE Bristol Next Generation lead Nikita Dheir, who will oversee Andrew and Kiran's placements, said: "Both Kiran and Andrew's enthusiasm shines through in their approach to their work and we're already benefitting from their fresh perspective.
"As well as having the opportunity to support them as they start their careers, having the input of a younger generation will help us as we continue to grow as a business."
CBRE South West managing director Tom Morris added: "Supporting the next generation is a big focus for us and we're excited to be introducing CBRE's apprenticeship scheme to our Bristol office and to welcome Andrew and Kiran, both of which were exemplary candidates.
"This is a great opportunity to start their careers within the commercial real estate market and we'll ensure they have the support they need to get as much out of their training as they can.
"We are committed to building a more diverse team and the apprenticeship scheme enables us to do this, bringing forward talent through a different route."
Pictured, from left: Andrew Green, Kiran Naidoo, Tom Morris and Nikita Dheir