Fast-growing Bristol specialist recruitment firm Paratus People has expanded into the US by opening an office in one of its tech hotspots.
The base in Santa Clara, California, the firm's fourth office opening since it launched just five years ago. It also has bases in Germany, Belgium and The Netherlands.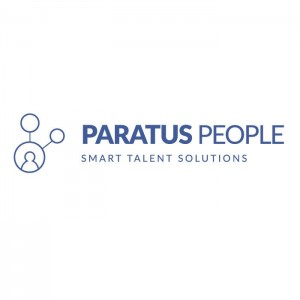 The opening in Santa Clara – home to many of the world's biggest tech companies including Intel and Hitachi Data Systems – comes as Paratus People celebrates revenue growth of 125% and a workforce expansion of 40% over the past year.
Turnover at the firm, which specialises in recruiting for the broadcast technology and Internet of Things (IoT) industries and works with global clients such as Liberty Global, Technicolor, Sky Deutschland, has shot up from £2m to £7m in just four years.
This year the firm is also launching a dedicated German division with the incorporation of Paratus People Deutschland GmbH, as well as several new ventures including an update to its successful IoT podcast and a new IoT job site.
The podcast, which has on average four episodes a month, is a platform for thought leaders in the IoT world to share their knowledge and insight into the future of the industry. It is hosted by Paratus People founder and managing director Tom White, pictured.
The IoT Jobsite is a central hub, advertising available roles for people looking for opportunities in the IoT space.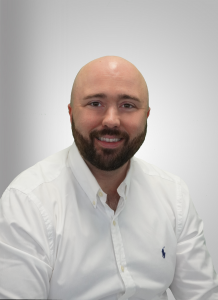 Another expansion area for the firm is Reference Design Kit (RDK), a fully modular, portable, and customisable open-source software solution that standardises core functions used in video, broadband and IoT devices.
Following the success of its IoT podcast, it is launching an RDK podcast as a specialist forum for industry experts to discuss advances in this thriving area of technology, which will be hosted by Paratus People head of video Jamie Walker.
Tom, who studied computing at UWE and went on to work as a director at People Source, said: "While 2020 and the pandemic sent shockwaves around the world, we saw in our area of the sector that people hunkered down and consolidated what they were doing.
"The result a year on is an explosion in innovation and research and development projects coming to the market – all requiring technical and engineering expertise alongside the need for tech sector support staff."
He said there had also been a boom in demand for video and adaptive wi-fi as large numbers of people switched to working from home.
"The world is rapidly opening back up again. We are now seeing a surge in certain areas of technology which has allowed us to grow the business," he added.
"We had a record year last year which enabled us to create many new jobs in our hometown of Bristol and further afield. This year looks set to be another strong year and we're very focused on providing world-leading talent consultancy to our clients."