Business West, the organisation that runs Bristol Chamber of Commerce and the Bristol Initiative, has welcomed the £86.2m of Government investment to accelerate economic growth and create 5,000 jobs in the area.
But it said the city's business community still needed to make sure future funding was secured under the Local Growth Deal to secure long-term growth based on innovation.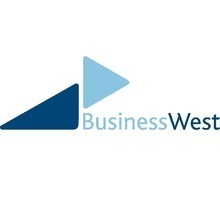 The funding, announced earlier this week, will be made to the West of England Local Enterprise Partnership (LEP) and will pay for infrastructure improvements, such as the opening of the Bristol-Portishead rail line, skills development through investment in colleges and technological innovation including a world-class, next generation broadband telecommunication networks for Bristol.
Business West managing director Phil Smith said: "We welcome the LEP's announcement of Government investment in the West of England economy and congratulate [LEP chair] Colin Skellett and the LEP on securing much-needed cash over the next 12 months.
"The Government's additional indicative offer of further cash over the coming years will go some way to backing more of the LEP's ambitious strategy and we must press now for additional investment in future years such that all parts of the LEP strategy can be taken forward.
"The West of England is one of the parts of the UK where taxpayers get their highest return on investment and the Government has clearly signalled Bristol and its surrounding area as fertile territory for technological innovation and jobs. Business West looks forward to helping the LEP deliver these plans and in particular its Growth Hub [small business advice] project."