Burges Salmon, the Bristol-headquartered national law firm, has appointed  Guy Bastable to lead its corporate crime team.
Guy, pictured, also becomes the firm's 100th partner.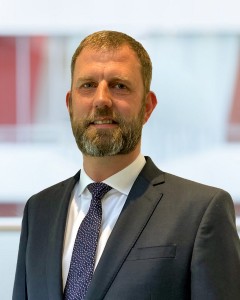 In his new role at Burges Salmon, he will lead the firm's head of corporate crime, which sits within its wider business crime and regulatory investigations (BCRI) team.
He previously worked at London firm BCL Solicitors, where he spent nearly five years as head of corporate crime and regulation.
Prior to that he was with BCL Burton Copeland (now BCL Solicitors) in London for 16 years as a barrister and then partner.
At Burges Salmon Guy will have a dual practice that straddles both regulatory enforcement and corporate/financial crime.
He specialises in crisis management, corporate internal investigations and corporate and director liability, and is recognised as a leading lawyer in the UK for his work at the interface of business regulation and the criminal law.
He advises and represents corporate clients – and their boards and directors – in relation to business-critical issues.
Combining a deep pedigree in criminal law with vast experience of advising corporates, Guy has a wide range of sector expertise that includes utilities, energy, petrochemical, manufacturing, construction, pharmaceutical, financial services, professional services, media and entertainment, and local government.
He said: "I know that Burges Salmon has ambitious growth plans and I am pleased to be joining the firm at such an exciting time.
"Burges Salmon's business crime and regulatory investigations team clearly has an in-depth understanding of criminal and regulatory matters, drawn from a range of practice areas, and I'm looking forward to enhancing the firm's corporate crime offering as part of this, in London and across the UK in relation to financial crime, health & safety, environment and other regulatory crime matters."
Burges Salmon head of dispute resolution Ann Metherall added: "We're thrilled to welcome Guy to the team and to the partnership. Having worked on some of the most complex and high-profile matters, both domestically and internationally, Guy is hugely experienced in advising clients across all areas of corporate crime and we are excited about the experience he brings to the firm."
Burges Salmon employs more than 800 people in its Bristol HQ and London and Edinburgh offices.