The West of England's political leaders should continue with their plans for an "ambitious and green" mass transit system to help the region fulfil its economic potential, according to its largest business group.
Business West, which runs the region's chambers of commerce, said an efficient transport system was essential for business success as well as combating inequality across the region.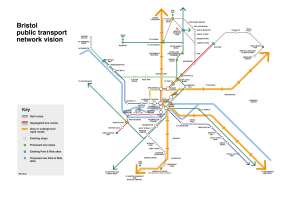 It described congestion on the region's roads as among the worst in the country while efforts to bring in alternatives to driving were lagging behind most other areas.
The organisation's comments come as transport becomes a major political issue in the region and across the UK with Labour Mayor of Bristol's Marvin Rees' plan for a multi-billion pound mass transit system in the city – part of which would be underground – attracting opposition and Prime Minister Rishi Sunak aiming to limit the ability of councils to introduce measures that curb car use.
It also coincides with the launch of bus franchising in Manchester to provide cheaper and more effective transport in and around the city and which is viewed by many as the best way of improving services, including West of England's Labour Metro Mayor Dan Norris.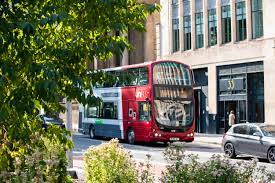 Mayor Norris, whose West of England Combined Authority (WECA) has responsibility for transport, has described Mayor Rees' plan as "not credible".
Business West managing director Phil Smith, pictured, urged the region's politicians to continue to look at an integrated mass transport system, which would also include better links between Bristol and Bath and Bristol Airport.
He said: "Success has to be planned in advance, and we must now do the work that sets out the next stage of our region's transport ambitions.
"This means carrying on with further studies to look at the business case for an integrated mass transit system.
"To ensure this business case is as strong as possible, we need to keep all the options proposed on the table.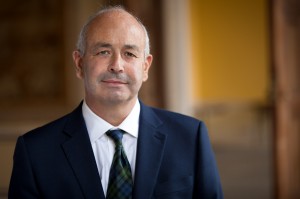 He said transport had long been one of the highest priority issues for the region's businesses.
"In successive surveys of our members, transport is always identified as one of our key regional weaknesses and the issue that businesses want to see properly addressed and delivered on, with high ambition," he added.
"It matters on a range of critical ingredients for our economic prosperity and the future plans of our businesses.
"We currently have some of the worst congestion in the country, meaning too many people are stuck in traffic rather than contributing to make our region stronger.
"Business also needs certainty about the long-term plans for our region if we are to attract the future jobs and investment that our region needs."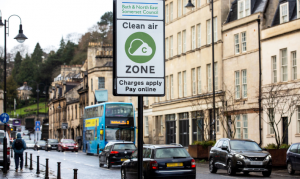 The region's weakness in transport was not only a drag on current and future economic growth, it was also a serious obstacle to delivering for its worse off citizens and on economic inequalities, said Mr Smith.
"A failure to build a full transport system in our city region has been felt hardest in our areas of deprivation for whom lack of transport infrastructure and provision cuts away the ability to access opportunities to work or grow a business," he said.
"A failure to deliver our full ambitions on transport would also hurt our ambitions to deliver major carbon reductions, critical in the fight against climate change.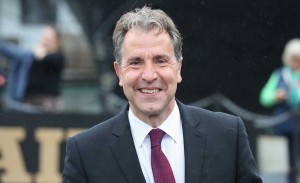 "Our performance on car use, compared to more sustainable modes, is considerably worse than other better performing English cities.
"This is particularly pronounced in journeys where walking or cycling are less viable – journeys of over a couple of miles both into and around our town and city centres.
"We need much better solutions to travel by public transport on key route corridors and do so in the greenest and most convenient way possible.
"Our view is that we need a mass transit system. What it looks like at this stage is unclear, but if the region is to hope to meet its major challenges on improving transport, tackling congestion and reducing carbon emissions, it needs to do the work in planning for an ambitious integrated transport system.
"The next government will also be looking to metro combined authorities for ambitious proposals to unlock growth and deal with the climate crisis. We have to do further work to be ready for these opportunities.
"WECA offers, for the first time in decades, the ability to ambitiously plan and deliver our region's transport needs.
"Although the funding of this will inevitably be in part opportunistic, taking advantage of these opportunities can only happen if the evidence and costings for different levels of ambition exist.
"If we do not have the evidence for these options, we will have impeded our ability to win future funding.
"That is why the business community strongly supports the investment now in transport studies that properly evidence and understand the options for future transport investment and we urge our local leaders to continue the important work to progress these."
Meanwhile Mayor Norris, pictured, this week said he will study whether a Manchester-style bus franchise scheme could be introduced in the West of England.
He recently held talks with other metro mayors, including Andy Burnham in Manchester and London's Sadiq Khan, to learn how other cities and regions are tackling their transport issues.
Metro mayors have the power to franchise buses through the Bus Services Act. In a franchised system, private bus operators can be required to run certain services, at certain frequencies, for an agreed price.
Mayor Norris said one of the first challenges the West of England needed to overcome was the lack of a Transport for London-style board, which Greater Manchester, South Yorkshire and the West Midlands already have.
He said he wanted to create the West of England Sustainable Transport (WEST) – a fully-funded delivery body led by the mayor with the powers and resources to run an efficient and effective regional public transport service.
"We need a better bus service. Franchising could be a great solution, but it's clear it also brings financial risk to taxpayers," he said.
"One thing that's also clear is a lot of change is necessary with big choices, and reaching agreement on issues from the amount of capital funding the government provides, to who manages every bus stop I've had some important discussions which need to continue."