Bristol business leaders are calling on Chancellor Rishi Sunak to approve the creation of a 'free port' at Avonmouth in a move they say could create up to 50,000 jobs.
They are among the signatories to a letter supporting the bid for government funding for the Great Western Freeport.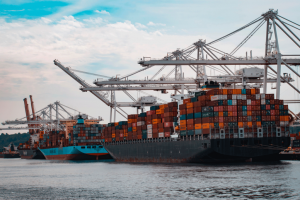 The bid was officially submitted to the government earlier this month by the West of England Combined Authority (WECA), which includes Bristol city and South Gloucestershire councils.
The scheme, which gained all-party political support earlier this month, would turn a huge site at Avonmouth and Severnside near Bristol into one of a new generation of 'freeports', potentially giving the region's economy a massive post-pandemic boost.
Freeports, which offer tax concessions granted to goods brought into them, as long as they do not leave the port area, have been in operation for centuries.
The latest tranche is being heavily promoted by the government. However, they also have many critics who fear they will become tax havens and have looser labour rights and environmental protections than elsewhere while claims they will create employment were open to question as jobs could simply be moved from other areas.
Bristol business leaders signing the letter include members of West of England Local Enterprise Partnership (LEP) board as well as Bristol Chamber & West of England Initiative chief executive James Durie, Nigel Toon, the CEO of semiconductor 'unicorn' Graphcore, Bristol Airport chief executive Dave Lees, National Composite Centre CEO Richard Oldfield, Marty Reid, the director of Bristol incubator SETsquared and the Engine Shed innovation hub, and Dick Penny, creative consultant and former managing director of media centre Watershed.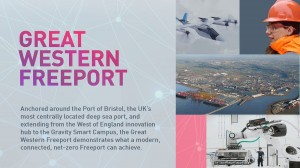 The letter to Mr Sunak says that a Great Western Freeport would be "what levelling up looks like up close".
It continues: "As organisations responsible for economic leadership and supporting businesses who invest and create jobs across our regions, we strongly support the government's ambition to create a new era of global trade in the UK and enable stronger, successful and more resilient, inclusive local economies.
"With a deep-sea port at its heart, the proposed Great Western Freeport is perfectly placed to realise this ambition, as a world-class hub for global trade and investment.
"In doing so, it can deliver the government's industrial strategy and drive to rebalance and level up economic growth across the UK."
It says the reasons for this were strong and supported by partners working across the West of England and the wider South West.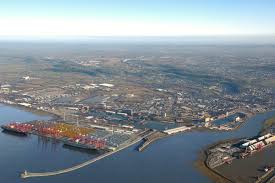 These include:
Opening a freeport in the region would lead to significant economic growth for the UK, which independent analysis estimates to be worth almost £6bn a year.
Independent analysis commissioned by WECA also shows that the Great Western Freeport could create up to 50,000 jobs in the region and 90,000 jobs nationally.
The West of England already has 480 hectares of 'shovel-ready' brownfield regeneration sites, offering clear and accessible opportunities which are immediately deliverable to enable a fast-track response.
The freeport would have world-class connectivity and could create a gateway to global markets, enabled by 5G.
Bristol Port is already strategically placed on US and Asian trade routes and, coupled with the freeport financial regime, would help leverage new investment into the UK to 'Build Back Better.
The letter also says the freeport would bring new opportunities to business, with opportunities and space to start-up, grow, diversify and adapt, to create new products and services, and form and integrate into new supply chains in sectors fit for the future.
The West of England, it points out, is a hot bed of activity in accelerating responses to climate change, leading on digital innovation, robotics, advanced propulsion systems, aerospace, composites and fusion.
It also says the high-performing academic institutions in Bath and Bristol would lead to research and development, innovation and technological advancement and provide new skills and training.
The Great Western Freeport submission has already been supported by Bristol's Labour Mayor Marvin Rees.
Other signatories to the letter include IoD South West chair Muir Macdonald, Lee Nathan, regional chairman of the Federation of Small Business, Prof Steve West, vice-chancellor of UWE, and Colin Skellett, Group Chief Executive of YTL, the Malaysian-owned group behind the Bristol Arena and the redevelopment of Filton Airfield.