Children's Hospice South West is aiming to get 100 companies from across the region to sign up to its new a business club.
The initiative has been launched by the charity to mark its  30th anniversary this year – which comes as it faces a huge funding challenge.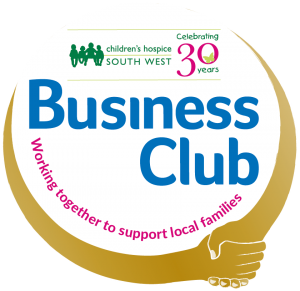 Each of the 100 businesses will pay £300 for membership of the CHSW Business Club, which will bring in £30,000 – enough to pay for 1,500 hours of care.
The club has been kick-started by a number of businesses that have become founding members, including commercial finance brokerage ABL (South West), Bristol-based Moon Executive Search, National Friendly Financial Solutions (NFFS), Clevedon-based Triangle Networks, and Wise Coaching, based in Nailsea.
In line with many other charities, Children's Hospice South West (CHSW) – which runs the Charlton Farm hospice at Wraxall, near Bristol - has suffered a major falloff in income over the past year due to the coronavirus pandemic.
Despite this, it has continued to support hundreds of children with life-limiting illnesses and their families across the South West through the pandemic.
Its three hospices cost around £11m to run, almost all of which comes from voluntary contributions.
They have remained open 24/7 for emergency stays and end-of-life care while home visits and virtual support to families have been introduced to enable them to continue having vital care and support when they need it most.
CHSW director of fundraising Paul Courtney said: "We're urging companies to stand with local children and families and help us raise £30,000. Whether it be providing home visits, virtual therapy sessions, or end-of-life care in one of our hospices, they'll be helping to make a difference to families who need us now more than ever."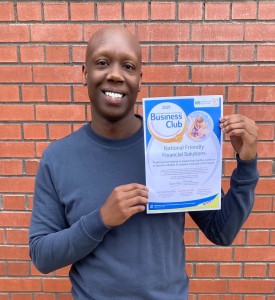 Benefits of joining the CHSW Business Club include building connections and raising awareness of the business to, crucially, helping make a difference to local children with life-limiting illnesses and their families.
Bristol-based specialist telephone financial intermediary service National Friendly Financial Solutions (NFFS), which is wholly owned by National Friendly, is proud to be one of the club's founding members.
NFFS PR and corporate partnerships executive Kurtis Reece, pictured, said: "We are encouraging all businesses, who operate locally and throughout the South West region to join the CHSW Business Club and see it as a great opportunity to be supported, engage and network with other businesses during this unforeseen time.
"We are supporting CHSW because we want to create an ever-lasting impact on business development."
For more information about the CHSW Business Club, visit www.chsw.org.uk/businessclub or call CHSW corporate fundraiser Amanda Gallagher on 01275 866 600.