Corporate partners are being urged to back Bristol's pioneering annual Afrika Eye film festival as it prepares to return for its seventh year.
The unique festival, which takes place at Watershed over the weekend of November 9-11, will this year have an Afro-Caribbean theme as it celebrates the 50th anniversary of independence for Jamaica, Trinidad and Tobago.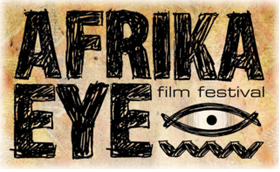 Films from Jamaica by Jamaican directors will be screened alongside films from Europe and the US by Caribbean diaspora directors.
A second core strand will explore the power and process of healing which African countries have discovered through their intensive experience of trauma.
The festival, launched by exiled Zimbabwean film director Simon Bright and director Ingrid Sinclair in 2005, has a number of events that businesses can be involved in through sponsorship or partnerships.
These include a return visit by former British High Commissioner to South Africa, Lord Paul Boateng, who last year spoke on the challenges and opportunities for democracy in North and sub-Saharan Africa. This time he will be speaking in a session titled Better has Come about the state of the arts in Jamaica.
Among the other opportunities for corporate backers are providing financial support for printing publicity flyers to promote Afrika Eye across Bristol's many communities and to sponsor a celebratory meal during the festival at Plantation, the West Indian restaurant in Cheltenham Road.
Interested businesses should contact Deasy Bamford at deasy@blueyonder.co.uk
Bristol Business News is delighted to be a media partner of Afrika Eye for the second year.
For full details of this year's Afrika Eye programme visit http://afrikaeye.org.uk/programme/
Simon Bright's powerful documentary Robert Mugabe… What Happened?, which was a sell-out at last year's Afrika Eye, gets a pre- festival screening at Bristol's Cube Cinema on Monday October 15. The film charts the Shakespearean rise and fall of one of Africa's most enduring dictators.