The energy and infrastructure finance team Bristol-headquartered national law firm Burges Salmon has advised banking group Investec on a deal that could lead to growth in the use of anaerobic digestion in the UK.
The anaerobic digestion (AD) sector is already playing a significant role in the wider decarbonisation of the UK's energy supply chain, both as part of the government's Net Zero obligations and its post-Covid Green Recovery commitments.  
Under the Investec deal, senior secured term loan facilities made available to specialist funder Privilege Finance will be available to back its onward lending to a portfolio of AD assets in the UK.
Launched in 2001, Cambridgeshire-based Privilege Finance provides funding and project finance to the UK renewable energy sector.
To date it has used more than £500m to finance the construction of 40 AD facilities, generating a combination of renewable electricity, heat and biomethane and producing more than 3.5GW of energy a day.
Investec has made an initial £32m available for Privilege to finance three AD projects – with the facilities capable of being increased to £90m.
This means Privilege Finance will be able to refinance operational projects onto commercially favourable terms after the initial project finance phase while also being able to redeploy funds to invest in additional renewable energy or carbon reduction projects.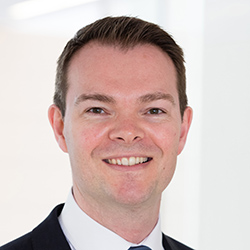 Burges Salmon partners Graham Soar (banking and finance) and Nick Churchward (projects) led the cross-firm, multi-jurisdictional team that advised on the transaction.
They were supported by energy and infrastructure sector specialists from the firm's banking and finance, corporate, real estate, tax and construction teams, including Alison Logan, Luke Addison, Euan Bremner, Jonathan Eves, Ian Carnochan, Christopher Herford, Craig Bruce, Isaac Paine, Ewan Gadsden, Claire Batty, Rebecca Rose, and Alexander Wilson.
Investec power and infrastructure finance team senior director Stefan Rattensperger said: "Supporting our clients in the AD sector is of strategic importance to our business and this partnership provides both a continued vote of confidence in financing bioenergy projects and highlights the importance of AD in the transition towards Net Zero.
"We are grateful to Graham, Nick and the entire Burges Salmon team for their expert advice and excellent service which enabled us to see this important energy sector deal through to completion."
Graham Soar, pictured, added: "We are pleased to have advised Investec Bank on its long-term partnership with Privilege Finance, and play our part in this exciting and important deal for the AD sector that will see their shared vision contribute further towards the UK's decarbonisation and Net Zero targets."