A month-long diversity and inclusion campaign has been launched by Bristol-headquartered national law firm Burges Salmon to encourage staff to speaking about their experiences at work.
Called The Power of Inclusion, the campaign aims to highlight the firm's commitment to developing an inclusive culture where people are encouraged and feel able to be themselves.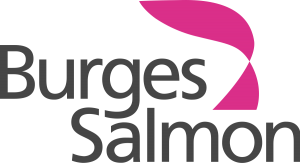 It follows the firm's latest staff survey, the results of which showed that 98% of its people recognised its "open and inclusive culture".
The campaign has been launched across Burges Salmon's website as well as its Twitter and LinkedIn accounts, with a video explaining how the firm places strategic importance on diversity and inclusion and social mobility and showcasing its people-led diversity and inclusion networks.
The firm employs more than 800 people in its Bristol HQ and London and Edinburgh offices.
Trainee solicitor Ebony Ezekwesili and operations manager Audrey Cowan have been involved in The Power of Inclusion campaign.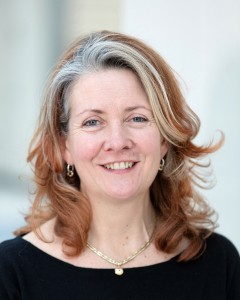 Ebony – a member of the firm's BAME network BCultured – said: "I have had the opportunity to attend a wide range of exciting events hosted by the firm's diversity and inclusion networks."
These included an International Women's Day event hosted by the firm's gender balance network BBalanced and a Rocky Horror Picture Show virtual screening hosted by its LGBTQ+ network BProud. 
Audrey added: "I quickly realised that everyone is accepted here, and everyone is valued. This gave me the confidence to be the true version of me."
The firm regards its People Survey is an integral part of its commitment to establishing an inclusive workplace through regular engagement with its staff and measuring it against their feedback on issues such as career progression and work opportunities, feeling valued, managerial support and reward and remuneration.
Burges Salmon partner Liz Dunn, pictured, a member of the firm's strategic board and chair of its diversity and inclusion group, said: "Having a diverse and inclusive workplace culture is not a 'nice to have' anymore; it has to be at the heart of any people business, so we take that responsibility very seriously.
"It's fantastic that 98% of our people responded to affirm our open and inclusive culture in our 2021 People Survey, but there is always more work to be done to ensure our firm continues to empower all of its people to thrive and achieve their potential."
Pictured below: Burges Salmon trainee solicitor David Morris, operations manager Audrey Cowan and Liz Dunn, chair of its diversity and inclusion group, who are featured in the firm's The Power of Inclusion video