Significant private sector investment in the Bristol is being held back by the lack of government support for major infrastructure projects around the city, it was claimed this afternoon.
After a Budget this week in which Bristol was absent from the list of UK's first 'freeports' - despite a bid backed by business leaders and given all-party support – and again failed to fund the long-delayed regeneration of Temple Meads railway station, the city's Chamber of Commerce said other regions were being given priority.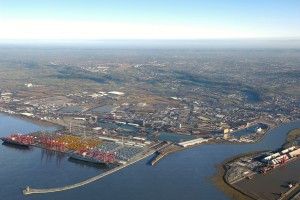 Chamber & Initiative at Business West chief executive James Durie said, as a result, it was now vital the next West of England Mayor was a "powerful advocate and leader for this region on the national stage".
He added: "It is very disappointing that other regions, largely in the North of England, Scotland and Wales, were prioritised in the Budget over our own.
"Despite assurances from government, it seems that once again businesses and communities across this region will be missing out on vital opportunity and investment, with the focus put elsewhere.
"In light of the disappointing news from this week's Budget, which saw the failure of the Great Western Freeport bid and major infrastructure funding still not confirmed for the West of England, it's even more important for business that the incoming West of England Mayor is a powerful advocate and leader for this region on the national stage.
"We know the business community helped support and put forward a very strong business case for a Freeport, putting our west coast deep-sea port at the heart of a national hub for global trade and which directly supported the government's levelling up agenda, but this was rejected."
Mr Durie, pictured, said there was also no confirmation of funding for the major infrastructure package that has been submitted to government that was needed to bring Bristol Temple Meads forward as a station fit to serve the region in the 21st century.
"This is despite the ongoing major regeneration of the immediate surrounding Temple Quarter, and the station's status as the major public transport hub for Bristol and 'Western Hub' for the UK," he said.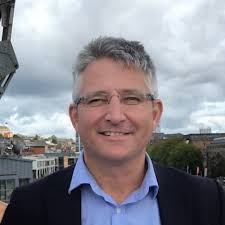 "This is holding back significant private sector investment in the City and the wider West of England region that would flow from the investment.
"Looking forward, it is critically important that the West of England Mayoral election on May 6 delivers a powerful advocate and leader for this region on the national stage and we will be putting this point to all the candidates as a key priority for our business community.
"Business wants to work in strong partnership with whoever is elected to help ensure that Westminster recognises that levelling up also applies to communities across the West and that this area needs its fair share of investment and support."
A joint pre-Budget approach to Chancellor Rishi Sunak was made by the city's business and political leaders to become one of the country's first freeports.
Mr Sunak announced the first tranche of eight in this week's Budget, using it as a finale of his speech and claiming the move "exemplified the future economy". 
Describing freeports as "special economic zones with different rules to make it easier and cheaper to do business", the Chancellor said they would replace the industries of the past with "green, innovative, fast-growing new businesses".
Bristol's Great Western Freeport bid – which centres on the Avonmouth and Severnside area – would have given the region's economy a massive post-pandemic boost and created up to 50,000 jobs, according to the West of England Combined Authority (WECA), which submitted the bid to Mr Sunak last month.
It was one of 30 bids received by the Chancellor, who has said he would like to see 10 freeports across the UK.
In a letter to Mr Sunak accompanying the bid, WECA said that a Great Western Freeport would be "what levelling up looks like up close".
Immediately after the Budget, Business West, the region's largest business group and one of the bid's backers, said it was disappointed it was not included among the freeports – and suggested that the West of England had been overlooked in favour of other parts of the UK in the "levelling up" agenda.
"In regional terms, the West Country looks like it is losing out," said Phil Smith, managing director of Business West, which runs Bristol Chamber of Commerce.
"Bristol failed to secure a freeport for the region as much of the focus of the Chancellor was fixed on the North of England, Scotland and Wales.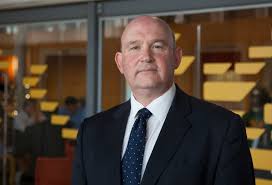 "This is disappointing and we encourage our MPs and political leaders to continue to fight for our fair share of levelling up money to address the needs of this region." 
West of England Mayor Tim Bowles, pictured, who leads WECA, added: "I know I am not alone in being bitterly disappointed that our bid was not selected, and I still believe the strength of our region and economy could have made us an exemplar of how modern freeports could be a success.
"We had widespread support across the region for the bid which the government have told us met their criteria, so I look forward to a prompt and detailed explanation from ministers about why they did not take our bid forward.
"Nevertheless, thanks to our regional recovery plan, we are bringing forward our own schemes and plans to secure our recovery, help businesses create decent, well-paid jobs and renew our economy by supporting our region's strengths."
The eight areas to be given freeport status are East Midlands Airport, Felixstowe and Harwich, the Humber region, the Liverpool City Region, Plymouth, Solent, Thames and Teesside.
As freeports, they will enjoy simpler planning rules and cheaper customs with favourable tariffs, VAT or duties, lower taxes and tax breaks to encourage construction, private investment and job creation.
Mr Sunak said they would "encourage free trade and reinforce the UK's position as an outward-looking, trading nation, open to the world" and would also unlock billions of pounds of private sector investment, generating trade and jobs across the country.
Supporters of freeports say they would boost their local economies by attracting manufacturing and warehousing. They could also protect firms in sectors such as food, textiles and footwear from a customs duty 'double hit' on imported items they process or change in a minor way before being sold on to EU markets.
However, critics claim there would be little or no overall economic benefit as businesses would simply relocate existing activities and jobs into the freeport zones while there was also a risk that working conditions could be lowered.