New cell therapies to treat solid tumours in cancer patients are to be developed by Bristol firm CytoSeek after it raised £3.5m from city-based Science Creates Ventures.
The seed funding is the first investment by Science Creates Ventures (SCV), since it was set up last year as Bristol's 'deep tech' fund for science and engineering start-ups.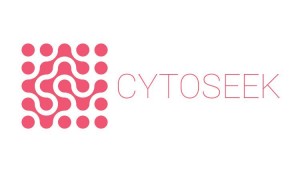 Solid tumours account for the majority of deaths from cancer and are notoriously difficult to treat, even with existing immune cell therapies, because the tumour suppresses immune cells' ability to kill cancer cells.
University of Bristol spin-out CytoSeek's Artificial Membrane-Binding Protein (AMBP) platform is designed to not only help target the immune cells to the solid tumour, but also to improve their cancer cell killing ability.
It is the second major investment in a Bristol-based biotech firm this month. Last week Bristol Business News revealed that bio-pharmaceutical consultancy eXmoor has received £12m to set up a dedicated cell and gene therapy centre in the city.
The company, based at Bristol's Unit DX science incubator, was founded in 2017 by Adam Perriman, Professor of Bioengineering in the university's School of Cellular and Molecular Medicine, and is led by experienced biotech CEO Dr Carolyn Porter, pictured.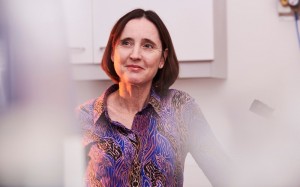 Legal support for the investment came from the corporate, technology and pharma & life sciences teams at Bristol law firm VWV.
Dr Porter said: "This funding round led by SCV will enable us to succeed in scaling up our research and development efforts and advance our mission to develop next-generation cancer cell therapies.
"Our ambition is to get our technology into cancer patients who are currently underserved by existing treatments and work with partners to make their cell therapies better."
Prof Perriman added: "SCV has played such a significant role in this investment process. Together with the Science Creates' incubators and network, it provides the glue for our ecosystem which has enabled our success to date.
"Our technology has real potential to improve cell therapies for cancer patients, and I feel confident this seed round will allow the company to progress to the next level." 
SCV was set up by Dr Harry Destecroix who, in 2018, sold his Bristol-based glucose sensing company Ziylo to pharmaceutical giant Novo Nordisk in a deal potentially worth £623m.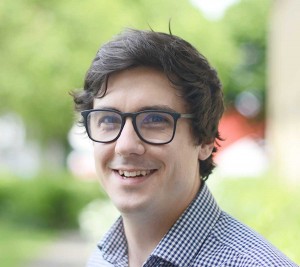 The fund focuses on technologies with the potential to improve healthcare, quality of life and the environment and is supported and backed by successful Bristol-based entrepreneurs behind some of the South West's biggest deep tech exits.
Harry, pictured, said: "We've been impressed with CytoSeek's academic credentials and the strength of its leadership team. It continues to push forward with its pioneering innovations by developing new therapies that could ultimately save thousands of people's lives.
"I feel very positive about the company's significant growth potential. Historically, biotech companies in the South West have struggled to raise sufficient capital, even though the technology and research has been there.
"While founding Ziylo, I became aware of just how many discoveries failed to emerge from the lab in Bristol alone. No matter the quality of the research and discovery, the right ecosystem is fundamental if we are going to transform the 90% failure rate into an 88% success rate for companies and create many more successful ventures.
"It's why we launched SCV; to find great technologies, syndicate with other world-class investors and get sufficient capital to help companies accelerate their technologies to market.
"CytoSeek is one of these examples. It has also benefited from being based at our incubator, Unit DX, and with the opening of our second larger incubator, Unit DY, there will be space for the company to scale rapidly."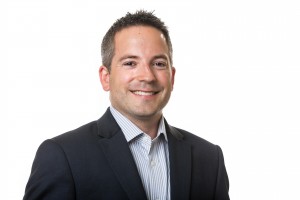 SCV has been working closely with CytoSeek since its inception and led a syndicate of new investors that included Parkwalk Advisors, Meltwind, Luminous Ventures and several angel investors in this funding round.
CytoSeek's management team worked closely with lawyers from VWV on the deal. The VWV team was led by the firm's head of technology Nathan Guest, supported by colleagues from many of the firm's specialist practice areas, including Sonya May and Paul Heath (corporate), Laura Barrell (IP and pharma & life sciences), Jonny Musty (tax), and Mark Stevens (employment). 
Nathan, pictured, said: "This is a significant investment for CytoSeek and its first-class team of scientists.
"The funding will provide the company with a platform to rapidly scale its potentially revolutionary technology and to accelerate development of new cell therapies, with the ultimate objective of improving the prognosis for, and treatment of, those living with cancer and those who will sadly develop it in the future.
"We've acted for Cytoseek since its spin-out and we look forward to working with Carolyn and her team during what should be an incredibly exciting next stage in the company's development.
"We were also very proud to work on SCV's initial investment. The launch of this new fund provides real opportunities for early stage deep-tech companies and we are looking forward to working with Harry, his team and the fund's advisers on many more investment deals."