Invest Bristol & Bath, the inward investment body for the West of England, has helped 30 companies locate or expand in the area in its first year of operation.
These businesses, from a mix of sectors including creative, low carbon, hi-tech, and advanced engineering and aerospace, have the potential to create more than 530 jobs over the next three years.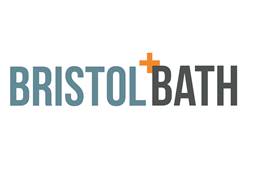 Invest Bristol & Bath also said it is continuing to work on a strong pipeline of active leads and projects with the potential to create or protect up to 4,500 jobs.
Companies supported by Invest Bristol & Bath to set up or expand over the past year include:
* Kainos, a specialist independent software company from Belfast which has opened an office in Bristol city centre and has ambitious expansion plans that will create up to 80 jobs;
* SITA UK, the international recycling and resource management company, which has begun work on its Severnside energy recovery centre, creating 53 full-time jobs and a further 200 jobs during the construction phase;
* Sanoh, the international automotive industry manufacturer originating from Asia, which has opened a new site in Bristol bringing 40 jobs in its first six months.
Invest Bristol & Bath, part of the West of England Local Enterprise Partnership (LEP), is showcasing the area as a prime business location with an international reputation for technology and a high quality of life.
The team, based in the Engine Shed – Bristol's innovation hub in the heart of the Temple Quarter Enterprise Zone – promotes inward investment into Bristol, Bath & North East Somerset, North Somerset and South Gloucestershire.
It is funded by BIS (Department for Business Innovation and Skills) for three years.
Chair of Invest Bristol & Bath and senior general advisor at Toshiba Corporation and founding MD at Toshiba Research Europe's Telecommunications Research Laboratory, Prof Joe McGeehan, said: "These figures show just what an impact Invest Bristol & Bath is having on the regional economy. We're very proud to have helped bring in exciting new companies to the West of England area, delivering new skilled jobs and helping to cement our reputation as an innovative and expanding tech cluster."
Invest Bristol & Bath digital & creative sector champion David Maher-Roberts added: "Bristol & Bath has burst onto the world stage as a rapidly-growing technology cluster and the region is gaining serious momentum. Building on its heritage in microelectronics and media, it has become the natural home to brilliant people building products and businesses at the intersection of high tech and creativity.
"Invest Bristol & Bath has played a crucial role in bringing innovative new business into the region and we're looking forward to building on that success with an even stronger second year."
Kainos director of corporate development Brian Gannon said: "Invest Bristol & Bath gave us invaluable support in setting up our Bristol operation. Extremely well connected, they have been key in helping us open doors in the region, and introducing us to the business and academic communities, which has been critical for recruitment."
Michael Boyd, managing director of Investment Group at UKTI – the trade and investment arm of BIS, which funds Invest Bristol & Bath, said: "Encouraging inward investment is key to the Government's long-term economic plan as it creates economic growth and jobs. It is through the hard work and commitment of organisations like Invest Bristol and Bath that the UK remains the nation to beat for Europe-bound investment and consistently ranks as the top location of choice for global investors.
"There have been some exciting inward investment wins in the West of England and UKTI advisors are busy, at home and overseas, showcasing the area's strengths in hi-tech, creative, low carbon, aerospace and advanced manufacturing to prospective foreign investors."
Other highlights from Invest Bristol & Bath's first year include being named one of Europe's highest performing regions for FDI (Foreign Direct Investment) in an annual survey carried out by fDi Intelligence, part of the Financial Times.
Invest Bristol & Bath also led a successful delegation to MIPIM, the international property event in Cannes, in March. Showcasing the region's substantial development opportunities and with an innovative stand modelled on Bristol's new Engine Shed, the team held more than 50 meetings with potential investors and developers and attracted around 500 visitors to the stand.