Nick Sturge, the former director of the Bristol's pioneering Engine Shed innovation hub, has been appointed as the first non-executive director of the Centre for Modelling & Simulation (CFMS).
CFMS, based on the Bristol & Bath Science Park, is a not-for-profit specialist in digital engineering.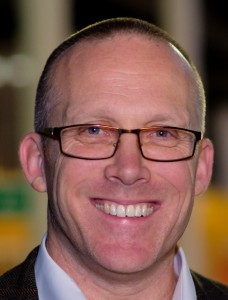 It has pioneered new approaches to digital engineering, largely in the aerospace, automotive and other sectors since its launch in 2010.
It is now starting to deliver improvements in other sectors with Nick's appointment designed to accelerate CFMS's expansion into the infrastructure, sustainability and energy sectors while underscoring its commitment to advancing the adoption of digital engineering in the UK.
Nick, pictured, who was awarded an MBE in the 2019 Queen's Birthdays Honours for his services to the digital economy, has been a pivotal figure in Bristol's tech sector for more than two decades and is widely regarded as having helped create a vibrant ecosystem that is the envy of many larger cities through his roles at Engine Shed and, for more than 10 years as centre director of Bristol's world-leading SETsquared incubator.
He has a strong track record as a company director, entrepreneur, innovator and connector having co-founded a technology start-up which listed on the London Stock Exchange and served on the boards of several start-ups, established companies and third sector organisations.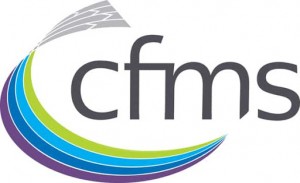 He also chaired the Institute of Directors' South West region for three years.
Nick Sturge said: "In a world of rapidly changing technologies, societal needs and net zero goals, there are exciting opportunities to use digital technology to demonstrate the value of innovation.
"I have worked with CFMS over the years through my roles at Engine Shed and SETsquared and am delighted to have the opportunity to work with the board to help drive forward with their ambitions to transform digital engineering."
CFMS chairman Prof Iain Gray said: "Digital engineering tools are transforming design productivity in the aerospace sector, where these capabilities were first developed. Nick's appointment will further strengthen the CFMS vision of supporting the growth of industrial digitalisation across UK industry.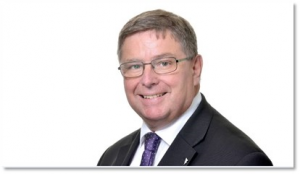 "This is testament to our commitment to grow and deliver value to organisations across sectors and the digital engineering ecosystem."
CFMS' aim is to advance high-value design (HVD) in the UK through its four core service lines – data science, advanced simulation, model-based engineering, and engineering computing services – and to be the go-to independent, digital test bed for the design of high-value engineering products and processes.
Its digital test beds give a far greater understanding of how a product will perform throughout its lifecycle, creating a virtual replica of systems and processes used for investigation of options and opportunities in advance of physical development.