A major conference next month will look at how Bristol can harness its innovation and creativity to build on its position as one of the UK's most economically successful British cities.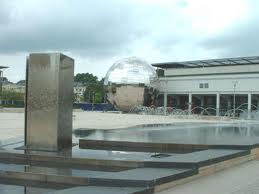 Bristol's Bright Future, which takes place on October 15 at Bristol City's Ashton Gate stadium, will bring together key speakers to explore the way sectors such as science and technology, engineering, creative media and tourism are strengthening Bristol's economy and helping it steal a march on other cities.
It will also show how Bristol is creating opportunities for innovation and growth, and gauge its economic outlook.
The event is the brainchild of Bristol-based event organiser Elaine Brown of EB Projects and is backed by the city's leading business organisation Business West.
Among the speakers will be West of England LEP chief executive Paul Wilson, Bristol & Bath Science Park chief executive Bonnie Dean, and Louise Stewart, Visit England's director of strategy and development.
Bristol's much-overlooked role in helping Team GB athletes win gold in last year's London Olympics will be covered by Kelvin Davies, BAE Systems UK Sport Technology Partnership lead and James West of Paintworks-based Crux Product Design, which designed the medal-laden cycling team's iconic red helmets.
There will also be an update on the Wave Project, the world's first inland surfing lake, which is planned for a site near the M5.
The conference, a follow up to 2011's highly-successful Bristol's Bright Future conference, will conclude with an overview of the opportunities being created in the city for its young people and look at what is in store for Bristol when it takes on the role of European Green Capital in 2015.
Among organisations backing the conference are international property advisers BNP Paribas Real Estate, Destination Bristol, Bristol Junior Chamber, Science City Bristol and the Institute of Directors.
For further details and to register visit www.bristolsbrightfuture.co.uk.