SETsquared, the globally acclaimed, University of Bristol-supported business incubator, has expanded with the addition of Cardiff University.
Cardiff has become the sixth member of the partnership, which has been named three times as the world's number one university business incubator.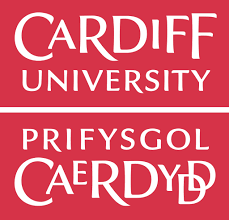 SETsquared was set up in 2002 by a small group of research-intensive universities in the South of England, including Bristol, with a mission is to help turn innovative sparks into a thriving, commercial businesses.
It has since supported more than 5,000 innovators and entrepreneurs start-up and grow hi-tech businesses, helping them raise more than £2.72bn in investment, generating £8.6bn in economic impact and create 20,000 jobs.
SETsquared said the addition of Cardiff to the universities of Exeter, Southampton, Surrey, Bath and Bristol would further strengthen its capability to provide enterprise and innovation programmes for researchers, entrepreneurs and high-growth companies in its ecosystem.
Cardiff University already boasts strong credentials in this field, with an established reputation for spinning out successful and sustainable companies.
Octopus Ventures' Entrepreneurial Impact Ranking placed it third in the UK for its track record in converting high-quality research to flourishing businesses.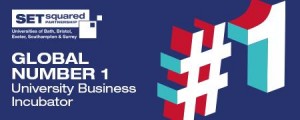 It has also been collaborating with SETsquared since 2018 as part of the Research England and HEFCW-funded Scale-Up Programme.
This gave the partner universities the opportunity to work together on activities such as the launch of the SETsquared healthy ageing innovation campaign at the NHS Expo.
SETsquared chair Dr Jon Hunt, who is executive director, research & enterprise at the University of Bristol, said: "This is an exciting development for SETsquared and I'm delighted that Cardiff has accepted the partnership's invitation to join us in our future plans to accelerate the growth of our ecosystem, deliver greater impact, develop more entrepreneurial talent and support the development of our region's economy."
Cardiff University president and vice-chancellor Prof Colin Riordan added: "We are delighted at the prospect of joining a network that has been consistently ranked as the world's number one university business incubator.
"We have a shared ethos: to generate positive impact and economic growth from our research activities, grow social prosperity and to give our enterprising students every support with their new business ideas.
"Our alignment with SETsquared coincides perfectly with our investment in the Cardiff Innovation Campus, where our own in-house incubation space – Cardiff Innovations@sbarc – will open this winter.
"It will add significantly to our existing innovation capacity at the Medicentre on Heath Park, helping us to build on our outstanding track record for turning research into real-world economic and social enterprises."
SETsquared was named as the 'Hottest Accelerator in Europe' at The Europas Awards 2020 and 'Global #1 University Business Incubator' in 2019, 2017 and 2015.