Bristol's BIG Green Week comes to an end this weekend with the UK's first European-style car-free day of entertainment and a host of other events.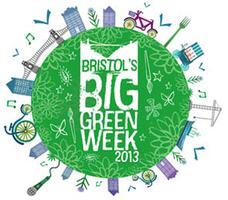 Bristol mayor George Ferguson, who a week ago was in Nantes to collect the European Green Capital 2015 title, for the city, will launch this Sunday's event when roads in the city centre will be closed to cars.
Park Street will be the venue for the World Electric Bike Championship in the afternoon, compered by TV star Robert Llewellyn, better known as the robot in Red Dwarf.
In the morning Park Street will be turned int a giant playground with the help of 1,000 children.
There will be entertainment on College Green and in The Centre, including Extreme Mountain Bike and Flatland BMX demonstrations with workshops for children, electric bike have-a-go sessions for adults, the Solar Pavilion and Kilter Theatre's bright red Mobile Sorting Office 451.
Millennium Square will host the Electric Car Show with the chance to take a test drive.
Robert Llewellyn returns in the evening to talk about his new novel News from Gardenia – described as a refreshing anti-dystopian vision of the future.
Through his involvement with science and engineering on television he has been exposed to many cutting-edge innovations in the transportation sector. He is fascinated by the development of electric vehicles and the challenges such disruptive technology has on the status quo.
"In the last three years I've driven over 40,000 miles in electric cars and so far haven't run out on the side of the road and burst into tears," he said.
Other events this weekend include:
Tours taken by the architect of the Zero Carbon house at Compton Green (Saturday only and MUST be booked in advance).
Big Market on Corn Street and surrounding areas on Saturday – more than 200 stalls selling artisan food and drink, vintage curios, arts and crafts, Fair Trade products and much more
A solar energy and renewable power pavilion on College Green.
For more details go to www.biggreenweek.com