A packed schedule with events spanning green and sustainable tech to legal and finance has been announced for Bristol Technology Festival (BTF).
The annual tech showcase, returning for its third year, brings together events, people and communities to share, learn and explore tech developments across the region.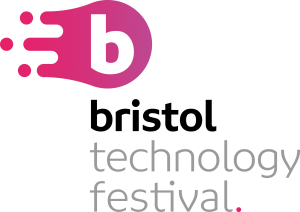 The festival was launched in 2019 with a mission to showcase the sheer scale of technology emerging from Bristol's ecosystem while also sharing the stories of the entrepreneurs, engineers and creatives making it happen.
This year BTF includes more than 50 highly anticipated events spread across five packed days during the week of October 11-15.
The theme wrapping around many of these will be 'changing the face of tech', with an emphasis on taking tangible action beyond simply talking about a lack of diversity and inclusion.
As well as demonstrating the best of what the region's tech space has to offer, BTF 2021 aims to bring together like-minded organisations ready to inspire wide-reaching change.
This year's headline sponsor is IT infrastructure provider Softcat, which has an office in Bristol.
Softcat CIO Rob Parkinson said: "Bringing together local technology communities and shining a light on all the innovation the region has to showcase is an important way to drive collaboration and industry growth.
"The last 18 months have been tough for many industries, but technology has come through as an enabler and has made many re-think how they interact and do business.
"As the impact of technology continues to grow, forums like the Bristol Technology Festival have never been more important and we are pleased to be supporting it."
Among the highlights of this year's BTF is a fireside keynote chat with Bristol-based Antonia Forster, a Unity/C# games and software developer specialising in immersive experiences such as AR, VR and XR.
In 2017, her record-breaking TEDxBristol talk was delivered to a live audience of 2,000 people and has since gained more than 92,000 views online.
A year later, Antonia was nominated and shortlisted for Nature's John Maddox Prize, in recognition of her work as an LGBTQ+ speaker and activist.
She has also been named one of Bristol's Top Nine 'Women to Watch' in STEM, and has appeared in numerous magazine, radio and television features.
Antonia's talk is scheduled for October 11, from midday to 2pm at Engine Shed.
Other events open to attendees will be:
TechSPARK, a not-for-profit network dedicated to connecting, educating, and strengthening the digi-tech cluster in the West of England, will be hosting its annual SPARKies awards. Now in their ninth year, the awards showcase the very best in people, products and companies that make up the tech sector in the region.

FinTech West will host its 2021 fintech summit, exploring the latest innovations and providing important networking opportunities for local industry stakeholders.

Accountancy group Deloitte is sponsoring the BTF exclusive launch evening on October 7 at Engine Shed when senior leaders and technology influencers will network with speaker contributions from Moneyhub, Deloitte and Softcat.

Alongside this, Deloitte is holding a number of talks throughout BTF, including a talk on location intelligence and how using geospatial data and services can transform day-to-day operations.
This year's Bristol Technology Festival will launch the Festival Community Partner initiative in which firms will have the opportunity to become one of 50 community partners, with all funds invested helping to secure the long-term future of the festival.
For more information and to view the schedule for BTF 2021, visit www.bristoltechfest.org