A strong performance by Bristol in attracting business investment from overseas has helped the UK achieve the highest number of inward investment projects since records began in the 1980s, new figures show.
There were 27 new investment projects by overseas companies in 2013/14 across the area covered by West of England LEP, which includes Bath, Bristol and North Somerset, creating 648 jobs and safeguarding a further six.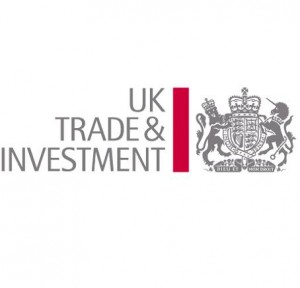 Across the whole of the South West 67 foreign investments created 1,627 jobs and safeguarded a further 3,903.
Bristol is emerging as a magnet for inward investment in the creative and hi-tech industries due to its highly-skilled workforce and cluster of firms already operating in these sectors. Recent foreign-owned firms to invest in the city include Chinese telecoms giant Huawei and digital solutions business Kainos.
As well as setting up a research and development centre in the city, creating up to 50 jobs, Huawei has also this week invested millions of pounds in Bristol-based microchip innovator Xmos.
Earlier this month a major report highlighted the Bath and Bristol region as a world-leading centre for innovation in hi-tech, creative and digital media.
The Centre for Cities/McKinsey & Company survey, which analysed industry clusters across the globe, pinpointed the West of England's diverse combination of industries and strong networks as key to its success.
The cluster spans electronics manufacturers, animation and computer graphics firms, as well as digital start-ups and university spin-out businesses such as those based at Bristol's Engine Shed innovation hub.
Across the UK, a total of 66,390 jobs were created through inward investment, the highest since 2001. In total 1,773 investment projects were set up by foreign businesses in the UK during the 2013/14 financial year, according to the figures from UK Trade and Investment (UKTI), the Government's inward investment and trade body.
Trade Minister Lord Livingston said: "It's been an exceptional year for foreign investment with record project numbers creating the highest number of new UK jobs since 2001."
The UK continues to attract high-quality investment from around the globe both from our established economic partners in Europe, North America and Japan but also from key growing markets such as India and China.
The US led the way as the largest source of FDI projects for the UK, generating 501 projects, up 27%. The top Commonwealth country for FDI is Canada. Canadian investment reached new heights in 2013/14, with 89 projects, up an encouraging 41%.
European companies also demonstrated increased interest in the UK. The two largest European contributors were France and Germany, both delivering over 100 projects, representing rises of 18% and 31% respectively.